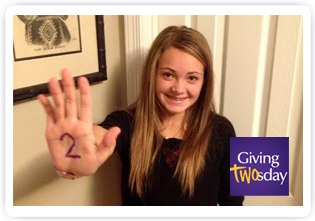 Year-end fundraising has begun! As you know the month of December is the biggest revenue generator for the nonprofit sector. Just in case you were thinking of skipping #GivingTuesday here's three easy tips to leverage this collective day of giving and action.

You don't need to reinvent the wheel to raise even more money on this day. Use the campaigns you are already engaged in to send an appeal on #GivingTuesday and promote it on social media.
1. Show Impact:
Set a realistic fundraising goal and tie it to tangible impact. For example, if your organization were a soup kitchen, you could frame this as "for every $20 you donate, we will be able to feed another 20 people at our soup kitchen tonight." Connect donations to helping individuals, a critical project, or program.