If you're seeing lower donor engagement rates or struggling to re-engage lapsed donors, you may be feeling frustrated with the nonprofit sector as a whole. It may feel as if these changes and new challenges are unavoidable and that you've run out of ideas. While the problems you're facing are very real, the good news is that there are solutions. To help you tackle some of these problems that feel like nonprofit sector-wide issues, we're busting some of the myths that may be holding you back. Here are the four myths we're dispelling and problems we'll help you solve:
From taking a critical look at your marketing strategy to identifying missed opportunities to maximize donations, our solutions will help you begin to see progress again. If you're ready to bust those pesky fundraising myths and start making changes, let's get started.
1. Direct Mail Is Dead
While it's very true that direct mail can't be your only form of marketing or outreach, this doesn't mean that it's completely ineffective. In fact, Getting Attention's 2021 nonprofit marketing guide still recommends using direct mail as one of your marketing channels.
In today's nonprofit marketing environment, a multi-channel approach that utilizes a variety of outreach methods is crucial for success. For example, in addition to direct mail, you should have an excellent website, robust email campaigns, and a social media presence. This helps you to better target different segments of your audience. Your new supporters in their 20's might respond better to social media posts or emails, but your long-term donors may still be interested in receiving mailers from you.
Even for younger audiences, a handwritten or hand-signed thank-you letter delivered by mail is still a nice personal gesture that they may also appreciate in lieu of an automated email. So, direct mail is not dead, but it does matter how you choose to utilize it in order to make the best use of your time and resources.
2. Your Multi-Channel Marketing Should Include All Platforms
As we mentioned, a multi-channel marketing strategy is essential for reaching the various segments of your audience, but that doesn't mean that you should be putting the same effort into every platform available to you.
In order to decide which platforms are worth your time and how you should prioritize them, you need to consider:
Your audience demographics. If your audience is primarily over the age of 50, your organization does not need to have a strong presence (or perhaps any presence) on TikTok. While there are people over 50 on TikTok, the majority of your audience would not be seeing your content.
Your content creation capacity. Some platforms are more content-heavy than others. Especially with platforms that are photo and video-heavy, you need to be realistic about what you can accomplish. For example, to succeed on TikTok or Instagram Reels, you need to post very frequently, which requires creating a large amount of video content.
Your goals. Is your goal to gain a large following on social media? To drive users to your website? To

gain email subscribers

? Different platforms will be more likely to help you achieve different goals. Instagram and TikTok, for example, are better for building a following, but are can be less likely to lead to link clicks and conversions than other platforms
Your marketing budget. If you don't have the time or financial resources to use more than two main platforms well, it's not in your best interest to spread yourself thin over four platforms and perform poorly on all four.
If you are hoping to expand your marketing efforts but don't have the financial resources to create ads or promote organic posts, Google Ad grants can be an excellent way to better afford effective marketing efforts that may otherwise be out of reach. This can allow you to use your marketing budget for other channels that are also useful for your organization.
3. Donors Are Becoming Less Generous
Despite economic concerns due to the pandemic, donors have actually been more generous. In 2021, overall charitable giving in the United States increased by 8.9% on a year-over-year basis, according to the Blackbaud Institute Index. While this is great news, you may be scratching your head if you're not seeing this trend at your own organization.
Here are a few reasons you may be experiencing fewer donations:
Your donor acquisition efforts aren't compelling enough. No matter how amazing your cause is, you still need to work to convince donors that their donations should go to your organization over others. Use impact stories, personalized language, and consistent follow-up in your

donation letters

to increase chances of successful donor acquisition.
Your donation form is not accessible. Is your form difficult to read because of low color contrast or excessively small text? Does it function on mobile devices without requiring zooming and scrolling to see all fields? If your form is not working properly for everyone who visits your site, they may be discouraged from donating.
You aren't nurturing donor relationships. When a donor fills out your donation form, you should be storing their donor data and performing outreach to thank them and encourage continued engagement with your organization. While immediately asking for another donation may come off as aggressive, informing them of upcoming events and volunteer opportunities can be an effective way of keeping in touch.
You're missing out on matching gifts. Increasing the number of donors is not the only way to increase overall funds. Many of your donors likely work for a company that does at least partial matches on donations made to 501(c)3 organizations. However, they may not know about their

company's matching gift policy

or how to correctly fill out the necessary forms. Matching gift software can help your donors find this information directly from your donation form, effectively increasing your donations without extra work on your part!
Your donors are still out there, ready to make philanthropic contributions. However, it's up to you to properly engage and convince them of why your organization is the one they should give their hard-earned money to. Check your strategy for some of the blind spots we identified and begin making changes.
4. Your Donors Are Tired of Hearing From You
If you're seeing donor response and engagement rates go down, it may not be because they don't want to hear from you. Instead, the issue may be how you are communicating.
For example, if you send nearly identical emails with unengaging subject lines, your communications may not be sticking out to supporters in their overflowing inboxes. It's worth taking the time to examine your existing communication and marketing methods for areas that could use a face-lift. Here are a few tips for ways to improve any type of communication:
Use "you" more than "we." No one enjoys a conversation with someone who only talks about themselves. The same applies to your nonprofit communications. Focus on the donor, why they care, and what they can do, instead of focusing on what your organization wants or needs.
Use eye-catching copy and imagery. Whether you're revamping a direct mailer, an email subject line, or a social media post, you should always consider what will make someone stop and take a second look at, or click on, what you're sharing with them. It's also important to create

brand consistency

across all your platforms and communications so that your audience can easily identify your content or messages.
Get to the point. As much as your supporters care about your cause and what's going on at your organization, they don't want to read the Next Great American Novel every week. Keep your communications direct and sincere to avoid wasting your donors' time.
Make use of stories. When you are communicating something of more value, use a storytelling structure to capture your audience's attention.

Snowball's guide to donor engagement

recommends using "impact stories" to paint the picture of your cause and how your supporter's donation or volunteer work can help make a difference.
Say thank you. If you're doing everything else right but you're not expressing appreciation for your donors, they still might get disillusioned. When they feel valued, they're more likely to feel a strong connection to your organization. Their loyalty is what will keep them coming back (and opening your emails!).
If your current communications are in great shape but you still wish your donors were more engaged, trying out a new form of communication entirely can be helpful. Nonprofit text messaging is a great way to quickly and efficiently reach out to donors. It also allows you to have a little more fun — try using emojis, gifs, or even memes. Your donors will be looking forward to messages from you in no time!
---
The positive news is that the whole nonprofit sector is far from doomed — there is still an abundance of generous individuals out there who are more than happy to donate to a worthy cause. However, you may be hindering your own progress by not identifying your weak points. With an honest look at your strategy and what you can improve on, you should be in good shape to improve your fundraising efforts and get back to seeing success.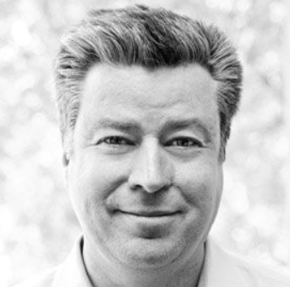 Josh Killoran
John Killoran is an inventor, entrepreneur, and the Chairman of Clover Leaf Solutions, a national lab services company. He currently leads Clover Leaf's investment in Snowball Fundraising, an online fundraising platform for nonprofit organizations. Snowball was one of John's first public innovations; it's a fundraising platform that offers text-to-give, online giving, events, and peer-to-peer fundraising tools for nonprofits. By making giving simple, Snowball increases the donations that these organizations can raise online. The Snowball effect is real! John founded Snowball in 2011. Now, it serves over 7,000 nonprofits and is the #1 nonprofit fundraising platform.