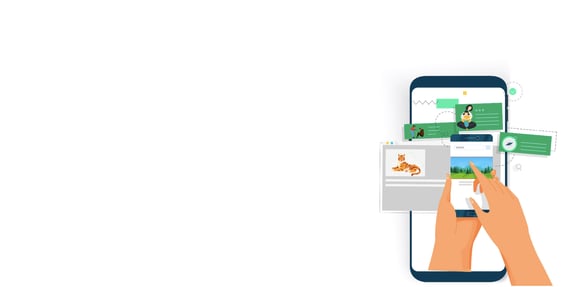 The most effective fundraising and retention tool on the market
The Care2 Cultivate Platform
Your large email file contains your most likely donors for this coming year, but, there's a huge segment of supporters who drop off your list or don't open your emails.

Care2 Cultivate uses digital activities to re-engage your list members, prompting new donations and boosting retention rates.
The Care2 Cultivate Platform
Engage Existing Prospects. Increase Donations. Reduce Churn.
Automated engagement
Care2 Cultivate's polls, quizzes & content pieces target and repeatedly engage your supporters, striking the right balance between quality engagement and direct solicitation.
Measurable ROI
Care2 Cultivate reports provide unique insights into the impact of cultivation on donation, reactivation, & retention rates. Insights not possible through the black boxes of Facebook and Google Ads.
See a lift everywhere
Care2 Cultivate makes your organization's supporters more likely to convert on all channels beyond email, including social media, direct mail, and telemarketing.
Incredible results for incredible organizations
"The combined value of engagements, reactivations, and donations far exceeded our expectations for our client African Wildlife Foundation, generating a return on investment well over 200%. There's no other product that can generate this level of return with so little effort and investment on our part."
"The results from Care2 Cultivate exceed our expectations. We saw significant increases in donation rates after cultivation and were able to reactivate prospects who'd dropped off our e-mail list."
Case study
How African Wildlife Foundation reactivated 100,000+ supporters
Cultivate targeted both actives and inactives on AWF's list
Cultivate built an emotional connection with supporters, boosting donations and email responsiveness