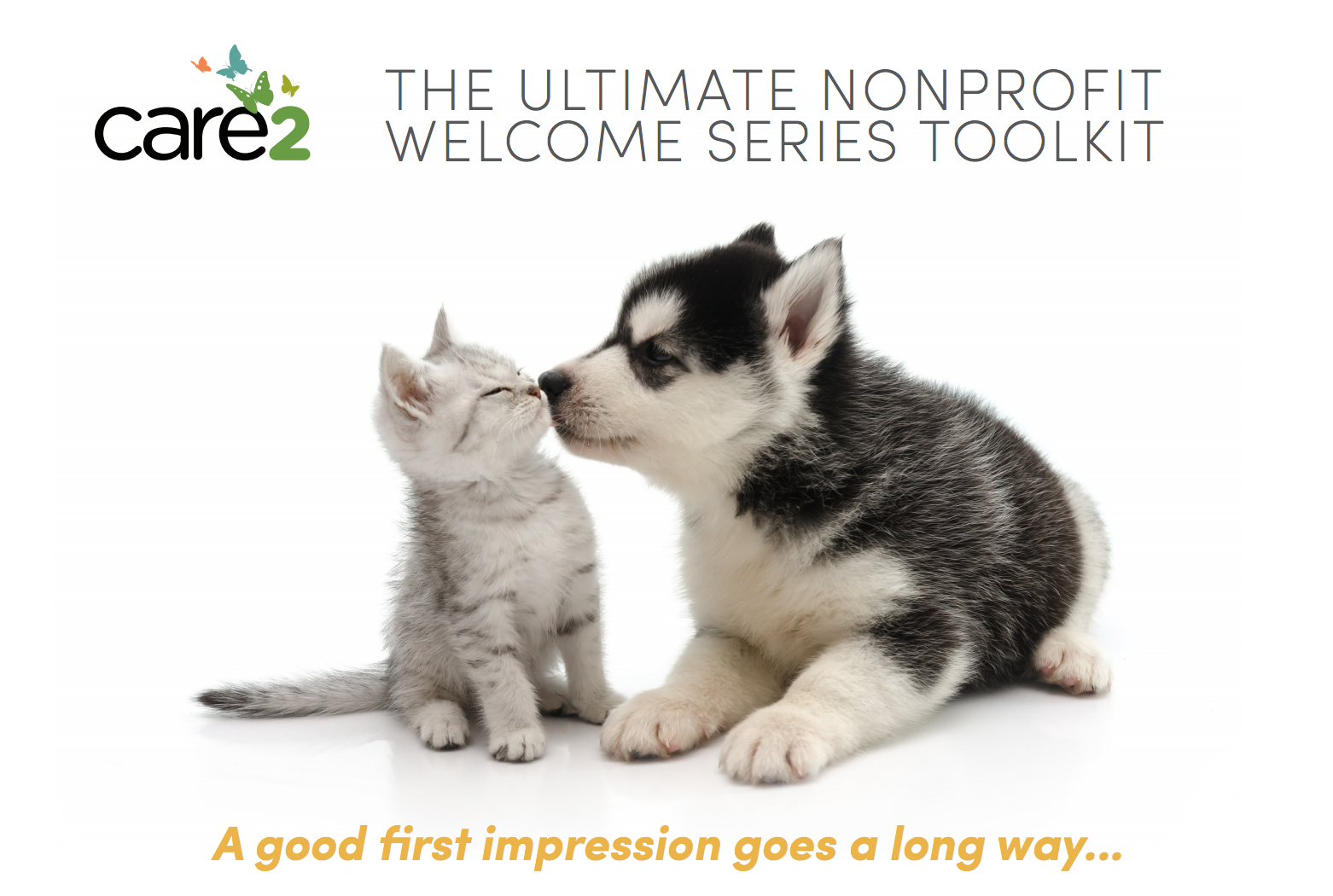 Why is a Welcome Series so important for nonprofits to engage donors?
Care2 recently released a Welcome Series Toolkit to help you navigate the important first steps in engaging potential donors for your nonprofit.
A Welcome Series is a series of emails to welcome a new email subscriber to your organization. Developing a three-part email series is a pretty solid choice, and that's what we'll focus on for your standard Welcome Series. A welcome email may be the single most important email you send, because it is the first impression your new potential donor will have communicating with your organization. Additionally, welcome emails are four times more likely to be opened and five times more likely to get click throughs.