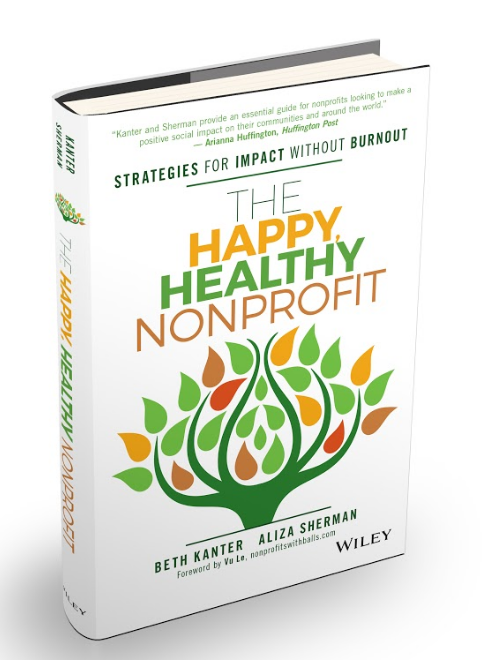 "What if your organization's culture encouraged you, and everyone who worked there, to embrace self-care without guilt?
What if you could feel the vibrancy of your organization when you stepped into the physical office or hear it in the voices of staff when they talked about what it is like to work at your organization?"
These are questions you're asked in The Happy Healthy Nonprofit: Strategies for Impact without Burnout, Beth Kanter and Aliza Sherman's newest book that was just released. And not only are you asked these questions, but you're walked through the answers in a tangible, realistic way. Their goal is for you to actually accomplish these things.