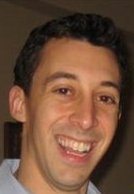 The goal was simple. Earn a permanent spot on the GlobalGiving website by raising at least $4000 online from 50 individual donors in three weeks. Win up to $6000 in additional bonuses for out-fundraising the 70 other participating organizations.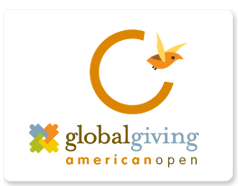 The challenge was daunting. How does Critical Exposure, a little non-profit with a small group of supporters raise more money than the dozens of other participating organizations, many of whom have a large, established fundraising base?
The answer was clear. Use an array of social media channels -- including Twitter, Facebook and crowd-sourcing to turn our small group of tech savvy supporters into a powerful fundraising force.
What We Did
A Plan of Attack – The first step Critical Exposure took was to lay out a three-week communications plan, then we threw the entire thing out. Well, not really. As the competition heated up, we certainly had to adapt, but having an overall strategic plan helped make sure that every communication piece was ready to go when needed.
Message Saturation ­­– Critical Exposure sent repeated pitches and updates to our supporters via e-mail, Facebook, Twitter, community listservs, our website, phone calls, and more. Heck, we'd have sent candy-grams if we thought it would help. There was certainly concern about over-messaging, but as our supporters became more invested in the competition, they actually wanted more updates from us.
Empowered Supporters = Emotionally Invested Supporters­ ­– The power of crowd-sourcing was the key to our success. We realized that Critical Exposure didn't have the resources to win this competition on our own. However, our supporters are an energetic, dedicated group of people and we knew that if we gave them the tools to help us, they would more than meet the challenge.
From day one, we made it clear that we didn't just need our supporters to open their wallets (our suggested donation was just $10). What we really needed was their ability to leverage their personal networks. Every message asked them to be our fundraisers, and we gave them sample e-mails, Facebook and Twitter messages to post. By the end of the competition, my Facebook page was full of nothing but status updates from our supporters, each stating their own personal reason for supporting Critical Exposure.
We regularly updated our supporters on the fruits of their labor and during the final weeks of the competition, we pointed our supporters directly to the real-time standings. Many of our supporters later told us that as the competition entered its final days, they wore out the refresh buttons on their browser keeping tabs on the competition. Our supporters were 100% emotionally invested in the competition and did whatever they could to help Critical Exposure win.
The Results
Our supporters were an unstoppable fundraising force. Critical Exposure needed to raise $4000 from 50 donors --- we raised over $15,000 from more than 600! That was 120 more donors than the next closest organization, 400 more than 3rd place and good enough for $5000 in additional bonuses.
The larger organizations may have had more big donors (the other prize winning organizations averaged $85 and $200 per donation, respectively). But no other organization got more people involved than Critical Exposure, who raised comparable money while averaging just $25 per donation!
Click here to view the final standings.
Lessons Learned
It was an exciting three weeks and everyone who participated truly felt like they were part of something very special. And really, that is why it worked. Our supporters aren't just faceless masses (or cash machines) on the other end of an e-mail chain, but they are people, many who passionately believe in our causes as much as we do and are looking for an opportunity to help make a difference.
Facebook, Twitter, crowd-sourcing -- these wonderful tools were what enabled us to tap into our supporters' personal networks, but ultimately, it was about getting our supporters emotionally invested in being part of something big that carried us well past our wildest expectations.
This aritcle was written by Jared Schwartz, a consultant who advises non-profit organizations on using digital communications and social media applications to engage supporters, raise funds and build their organization.
You should follow Frogloop on Twitter here