Donors, volunteers, and advocates for good causes are hungry to hear from the organizations they support.

Here at Care2, it's common for members to tell us: "I want to know how I can help."

Many organizations have been consistently communicating with supporters throughout the COVID-19 pandemic, sending email updates and reaching out by phone to talk to their community members.

The best communication in a crisis is transparent and thoughtful. Honesty with your donors helps build lasting and meaningful relationships with the people who support you.

Here is a great example from Surfrider Foundation. In this email, Surfrider let their community know about the direct mail piece they had produced and scheduled before the coronavirus outbreak.




Why send an email in addition to a solicitation letter?

The direct mail was scheduled to be the first piece of 3 or 4 they had planned for the year. Surfrider was excited to talk to their supporters about their work protecting clean water and defending the threatened Clean Water Act.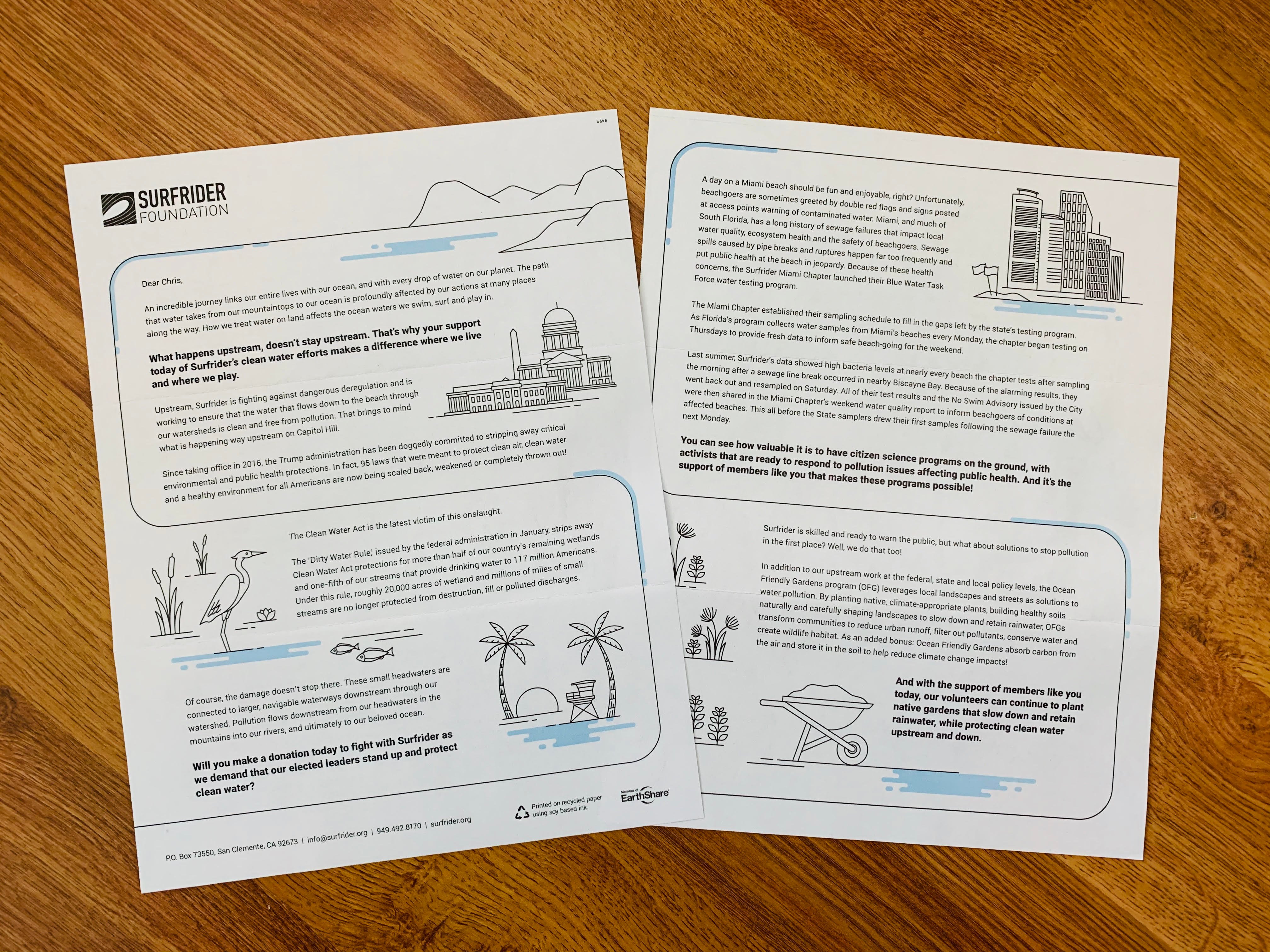 Recognizing how the world has changed in such a short time, Surfrider was uncertain about how donors would react to the planned solicitation.

They decided to use a thoughtful email to tell donors to expect the direct mail piece.

Surfrider Membership Manager Chris Casey explained: "It's goal was to let our supporters know that we understand that many are facing very difficult circumstances due to the pandemic, and letting them know that our work continues, and that we hope their support will as well as their own circumstances allow."
Adding email to direct mail increased the likelihood that donors would see the appeal's important messaging. It generated additional donations at a level comparable to a strong fundraising email targeted to a much larger list segment.
No matter which channels you've combined to reach out to your own supporters, don't stop communicating! Your community members want to know more about your work.