Big changes are coming for charities and nonprofits that engage in email marketing!

Google has announced that that "bulk senders" will need to authenticate their emails, stay under a reported spam threshold, as well as provide an unsubscribe option when communicating with individuals on their lists.

Similarly, Yahoo is requiring senders to authenticate, enable easy unsubscription, and only send emails to individuals who have consented to be on your list.

What is a bulk sender?

A bulk sender in this context is any organization or individual who would be emailing a list large enough to include over 5,000 Gmail addresses in a daily email.

Many charities and nonprofit organizations fall into this category with databases of donors, supporters, event participants, or volunteers who have signed-up with a Gmail address.
When do these new rules come into effect?

In order to continue sending email communications, senders will need to authenticate their accounts. Authentication is not difficult, but it must be completed before Google's deadline of February 1, 2024.

Yahoo is also asking bulk senders to be in compliance by the first quarter of 2024.

How can my organization authenticate our account?

If you send messages to more than 5,000 emails in one day, we recommend you authenticate your account as soon as possible to avoid delivery issues.

Google provides full instructions to help your organization meet their requirements. Check out their step-by-step guidelines here and share them with your communications and IT teams.

Yahoo has also published guidelines for bulk senders, explaining that they are enforcing email standards for a better experience in your inbox.

Authentication has multiple benefits! It protects your organization from being impersonated, and makes it less likely that your organization's messages will end up in a spam or junk folder.

Do Google and Yahoo have other recommendations for successful email marketing?

Absolutely! Google and Yahoo's most important recommendation is: Avoid sending messages to people who did not sign-up to hear from your organization. Purchasing or copying someone else's list of email addresses is never a good idea.

People who haven't consented to be contacted are likely to mark your messages as spam, and this will hurt your organization's overall send reputation.

When acquiring new email addresses, make sure that there's an option for your supporters to consent to sign-up for your list. Care2 is one way to do this. You'll be growing your online community of support in a healthy way.

Learn more about successful email marketing with the helpful guides in Care2's resource section.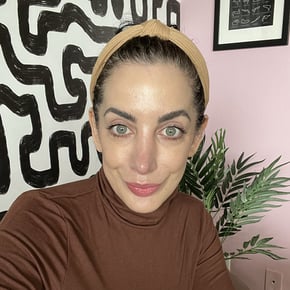 Claire Kerr
Claire Kerr is a nonprofit veteran who has worked for organizations in economic development, education, and fundraising sectors. At Care2, she works with charities and nonprofits as they use digital channels to acquire new supporters. She has presented online, social & mobile fundraising best practices at conferences around the world, and also teaches "Digital Strategies for Nonprofit Organizations" at George Brown College in Toronto.