Has your nonprofit ever talked to your online donors about their donation experiences? Was the feedback positive? Negative? Unfortunately many nonprofits still don't spend the necessary time optimizing their donation pages and donation flow. These negative experiences can leave donors frustrated, which means fewer donations for your nonprofit. Looking to reinvigorate the donor experience and raise more money for charities, socially conscious entrepreneurs and B corporations have launched social fundraising platforms ranging from the hip and fun-spirited Crowdrise to Razoo. These platforms empower ordinary people to raise money for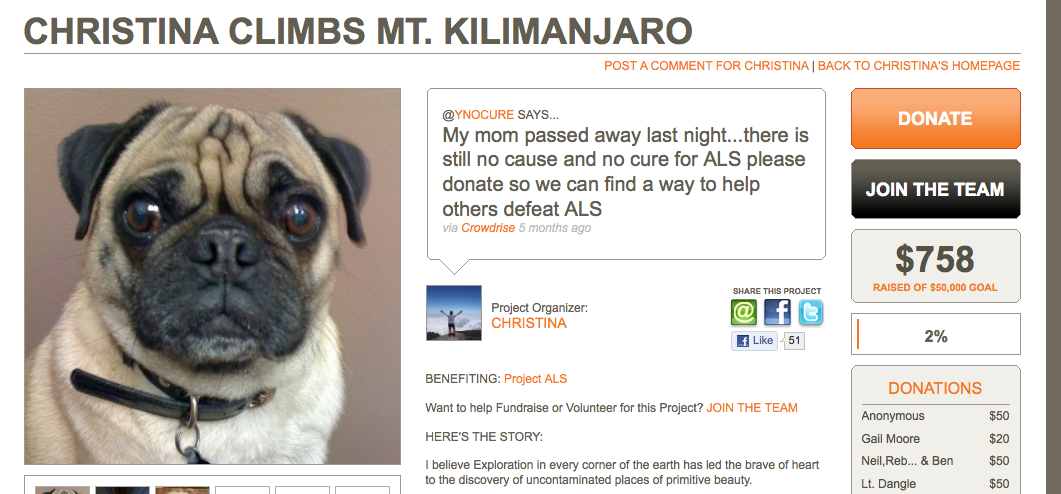 the causes they believe in, and offer a competitive online atmosphere by leveraging leader boards and social media. But is social fundraising quickly becoming another trend or is it an innovative approach to fundraising that's here to stay. "Social fundraising is becoming a buzzword within the cause space," said Geoff Livingston who wrote a resource packed article on social fundraising trends over at Mashable, but "there is a need for middleware platforms to provide additional functionality when it comes to causes."
Should Nonprofits Be Excited About Social fundraising?
Yes and no. Social fundraising platforms are another tool in your nonprofit's toolbox to reach new donors and raise a bit of money. However, nonprofits should set realistic expectations using these platforms for fundraising and recognize that they probably won't bring in big bucks. For example, Causes has raised $30 million dollars collectively for 27K nonprofits, but when you look at how much individual nonprofits have raised on Causes, most of them have raised very little money. According the 2010 Nonprofit Social Network Survey, "while 40.4% (38.9% in 2009) of survey respondents reported fundraising with Facebook, 77.6% of these organizations raised $1,000 or less." Another disadvantage is that some third party platforms can tack on hefty fees. For example, Jumo has been criticized for taking 15% of a user's donation (Network for Good takes an additional 5%) unless the default settings are changed.
Will Social Fundraising Innovate Or Disintegrate?
Personally, I think the social fundraising space will become more competitive. They will continue to test their platforms, listen to community feedback, (hopefully) respond, and innovate. I think we will see some "big wins" for a few nonprofits. These few will become the case studies. I also think it will have a good impact on traditional nonprofit fundraising platforms and help them improve their own system's functionality and thus the overall donor experience.
As I said over at Mashable, "at the end of the day though, "social fundraising" will not be a silver bullet for raising money for your nonprofit. Using multiple channels (email, your website, direct mail, telemarketing, etc) to raise money will bring in the dough!"


Allyson Kapin
Allyson has been named one of "Top Tech Titans" by the Washingtonian, one of the Most Influential Women In Tech by Fast Company, and one of the top 30 women entrepreneurs to follow on Twitter by Forbes for her leadership role in technology and social media. As Founding Partner of Rad Campaign, she leads the firm's client and online strategic services. For over a decade Allyson has helped non-profit organizations and political campaigns create dynamic and award-winning websites and online marketing and recruitment campaigns. She works side-by-side with her clients to meet their web needs and maximize their online effectiveness to create real world impact.