Online advocacy as a tool for list growth and new donor acquisition is hotter than ever. Actions such as petitions and pledges serve to engage cause-minded individuals and convert them into valuable supporters.
Care2.com has been at the forefront of online acquisition for over 15 years. It has an online community of over 26 million civically active members all working to make the world a better place, and they are looking to engage with your organization! This infographic tells the story of Care2's members, their passions and their donating philanthropic behavior.
Here are some highlights:
75% of our members female
56% of members give to organizations they see on Care2
Check it out: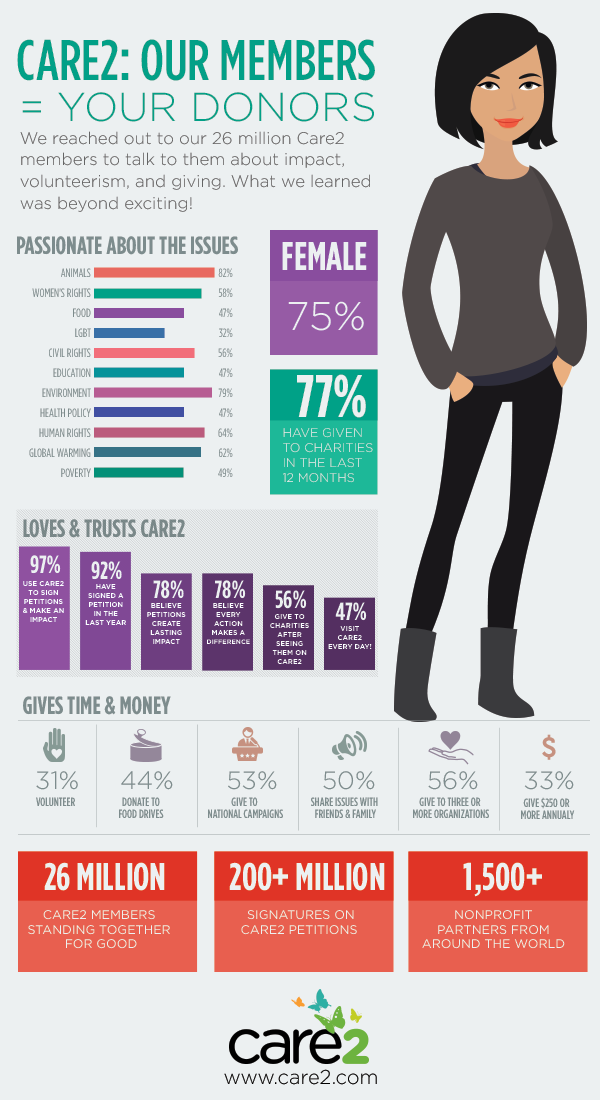 Tap into the power of Care2's members, we would love to hear from you.
Sources:
http://www.frogloop.com/care2-membership/
http://www.salsalabs.com/support-community/blog/advocacy-list-growth-salsa