Let me cut to the chase: You can't make campaigns go viral. But that doesn't mean you can't create awesome campaigns that are compelling, sharable, and focused on building a ladder of engagement with your community and network. This is one of the key concepts that I discuss in my book Social Change Anytime Everywhere, co-written with Amy Sample Ward of NTEN.
Last week, Ann Marie van den Hurk at Kentucky.com interviewed me about the Ice Bucket Challenge. She asked if I thought other nonprofits were going to try to duplicate its success. I know many organizations will want to attempt this, and if you are one of these organizations, you need to continue reading.
The Ice Bucket Challenge was an incredible success. The ALS Association raised over $94M in less than a month for a disease that most Americans aren't very familiar with. 5,600 new people in the U.S. are diagnosed with ALS yearly. Now, many Americans understand how devastating this disease is and how finding a cure for ALS could lead to cures for Alzheimer's and other diseases.
However, the reality is that very few campaigns go viral. And going viral should NEVER be your goal. Why? Because the allure of going viral is a distraction to your organization and your mission
As I mentioned to Ann at Kentucky.com, to raise money and be successful in advocacy campaigns, organizations should invest their energy in creating compelling and sharable content that focuses on:
Fostering your community and network
Motivating your target audiences to take action through targeted engagement
Defining measurable goals connected to specific outcomes
Being prepared for successes and learning quickly from failures
There are no short cuts to creating social change. You need a mobilized base of supporters who believe in your mission and who are consistently engaged across multiple channels.
Jeremiah Owyang, of Crowd Companies came up with the checklist "Ten Simple Steps to Replicate The Ice Bucket Challenge." My favorite suggestion is "find a four leaf clover." You are going to need that four leaf clover if your nonprofit expects to replicate the viral success of the Ice Bucket Challenge.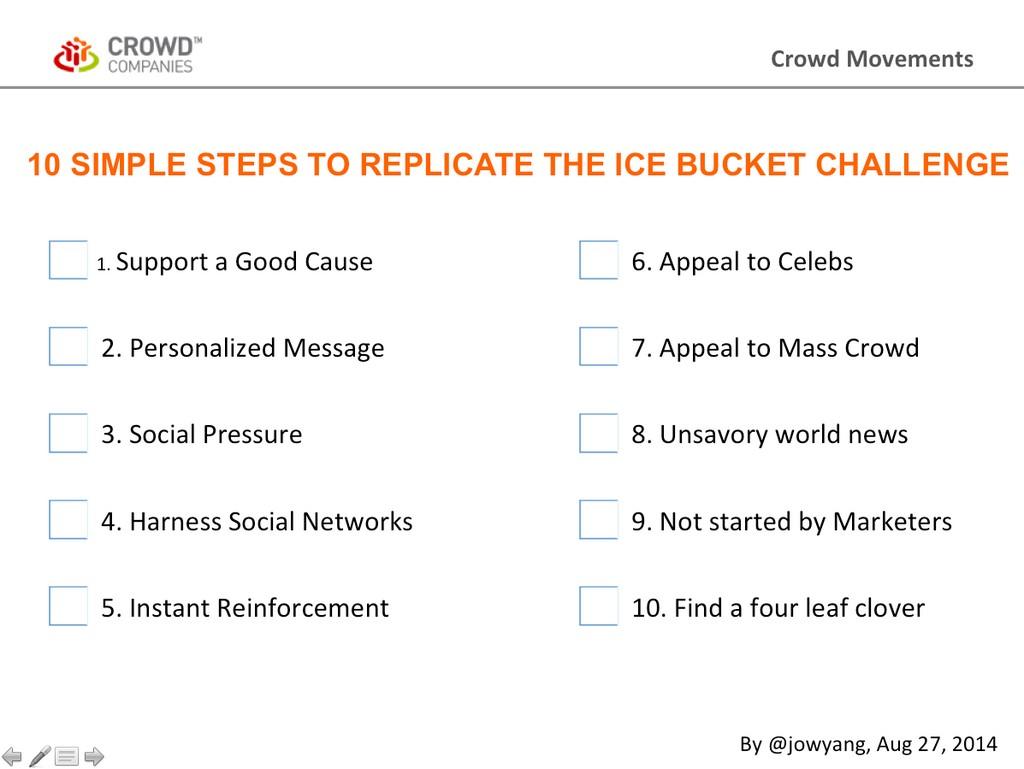 Allyson Kapin
Allyson has been named one of "Top Tech Titans" by the Washingtonian, one of the Most Influential Women In Tech by Fast Company, and one of the top 30 women entrepreneurs to follow on Twitter by Forbes for her leadership role in technology and social media. As Founding Partner of Rad Campaign, she leads the firm's client and online strategic services. For over a decade Allyson has helped non-profit organizations and political campaigns create dynamic and award-winning websites and online marketing and recruitment campaigns. She works side-by-side with her clients to meet their web needs and maximize their online effectiveness to create real world impact.