Fall has arrived! And so has our October conference schedule.
The Care2 Team will be near and far this month--mostly local, but with a couple trips across the pond. Our next few conferences are presented by several nonprofit software providers you've probably heard of: Blackbaud, Convio, and Engaging Networks.
Starting off this week we'll be part of three exciting breakout sessions at the Blackbaud Conference for Nonprofits (also known by its catchy acronym, BBCON), so if you're around we hope you'll drop in for one (or all!) of them, and learn about some important topics--from gamification, to multichannel fundraising, to building your supporter base--and meet our own Randy Paynter, Clint O'Brien, and Justin Perkins on each of these respective panels.
Another BBCON session definitely worth seeing is "The Rise of the 'Sheconomy': Building a Base of Women Donors and Advocates" starring frogloop's Allyson Kapin of Rad Campaign, Wendy Harman of the American Red Cross, and Network For Good's Jocelyn Harmon. In between these great sessions, feel free to stop by our booth to say hello to our team and/or rave about frogloop.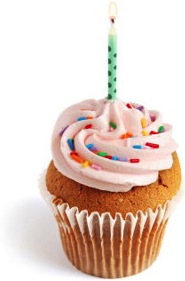 We'll also have a table and plenty of Care2-ers at the Convio Summit in Baltimore, so don't be a stranger if you see us there, and make sure to ask about Care2's Convio Databridge -- it turns one year old this week!
Are you attending any of these conferences?
Connect with our team before (or after) these events. Email any of the team members below to plan a meet-up!
Are we missing a great event this month?
Let us know in the comments where else you'll be in October...