Throughout the last year, a lot changed for the nonprofit world. Engagement and fundraising shifted entirely online, presenting new challenges regarding accessibility and outreach. Meanwhile, movements like the Black Lives Matter protests against police brutality reminded us of or opened our eyes to all of the inequities in our country and the potential for improvement in diversity, equity, and inclusive (DEI).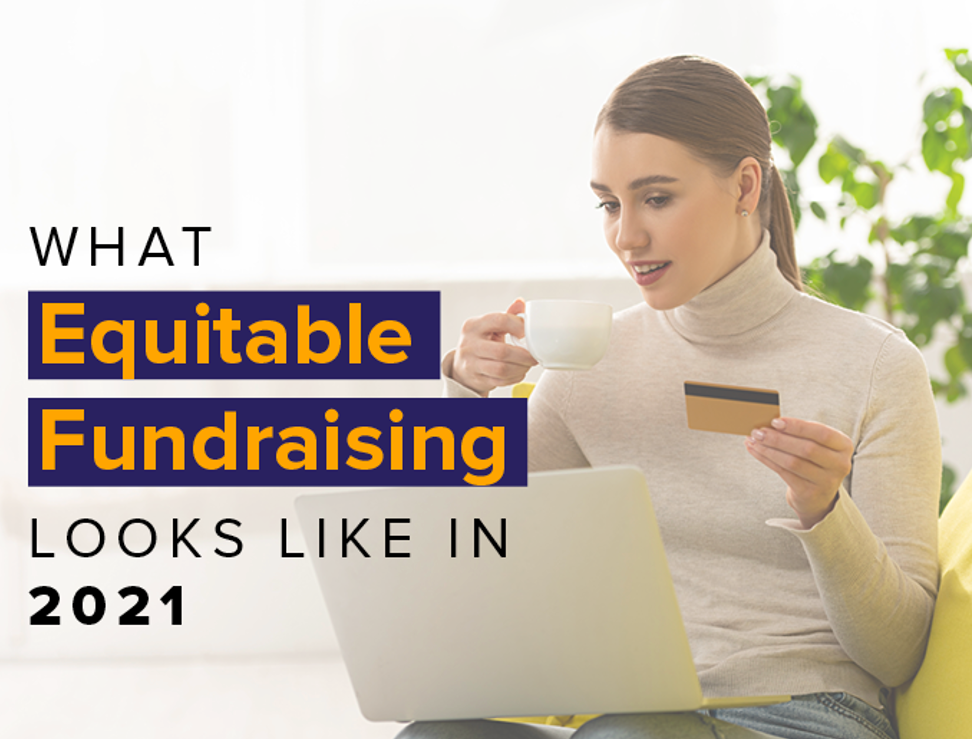 With this in mind, many nonprofits have started looking for new DEI literature and guidance to make their policies as inclusive and effective as possible. Doing so not only helps your organization remain socially conscious, but it also extends your organization's reach, making for more effective fundraising strategies.
In this article, we'll discuss the areas within nonprofit fundraising strategies where organizations can work to become more equitable in how they operate. Specifically, we'll be covering the following areas of focus:
This guidance comes from almost a year and a half of hosting DEI experts and equitable fundraising practitioners on the Bloomerang blog and webinar series. As funders become more and more likely to consider a nonprofit's DEI efforts as part of their decision whether to make a donation or provide a grant, it will be critical for nonprofits to take this issue seriously.
Let's dive in.
Diversity Among Board Members
When it comes to enacting change at any organization, leading from the top is always the best strategy. In order for a nonprofit to exhibit that they are serious about issues of equity, the first goal should be to diversify the board.
Some say that the primary responsibility of board members is governance while others argue that their primary responsibility is fundraising. Boardable's board responsibility article explains the reality of the situation—a strong foundation of effective governance among your board members opens up the opportunity for the serving individuals to also take on fundraising responsibilities.
So how does diversity play a role in your nonprofit's board of directors?
Having a diverse board of directors improves its governance abilities, thus setting you up for success when board members turn to fundraising activities. Some of the benefits that you might see from a more diverse board for your nonprofit include:
You'll have more perspectives.
When you have diverse members on your board of directors, they'll all bring different ideas and perspectives for how to approach issues. So long as you have effective communication strategies

among your board members, this diversity of thought has the potential to make your nonprofit even stronger. You'll gain access to outside-the-box thinking and possibly even a wider range of skill sets to draw on to help face problems.
You'll have a greater understanding of your service recipients. If your organization serves an ethnic minority, for example, having an all-white board creates an uphill battle when it comes to empathizing with those you serve.
You'll be better able to relate to and provide resources for supporters. Homogeneous nonprofit boards might miss things that would be apparent to audiences from different backgrounds. For instance, if your board is made up of all members under the age of 30, they probably won't understand the thinking of 50+-year-old supporters and vice versa.
Introducing and prioritizing diversity among your board of directors helps your organization become more well-rounded, allowing you to gather insights from different perspectives and respond better to the needs of the community.
Diversity Among Supporters
Similar to board members, diversity among your supporters strengthens your supporter base as a whole.
However, cultivating a diverse audience is still something many nonprofits struggle to do. According to this article, donor lists are not very representative of the diversity in the world.
The further the reach of your organization and the more diverse your audience, the more potential you have to broaden your donor base and appeal to a greater number of people.
So how can you reach a more diverse audience? Here are some ideas to diversify your nonprofit donor base:
Make sure your online opportunities are accessible. Include alternative text for all of your images, closed captions on your videos, and other accessibility elements on your website.

This guide

will help get you started with making your nonprofit's online presence more accessible.
Diversify your nonprofit staff and representatives. When your nonprofit's staff members (particularly your board and fundraising staff) represent the diversity of the community, they'll be able to better recognize the needs of the community itself and appeal to them.
Create partnerships with other organizations that reach your target audience. If there are businesses or other nonprofits in the community that appeal to your target audience, see if they will form strategic partnerships with your organization. That way, you each benefit from gaining access to a wider and more diverse audience.
Provide resources in a number of languages. While English is the most commonly spoken language in the United States, there are many others that you should not neglect when providing resources to supporters. For instance,

since 1980

, the number of Spanish-speaking individuals in the nation has been steadily increasing, making it more important than ever to provide resources in multiple languages.
You can set quantitative goals for your organization to reach in order to expand your horizons and appeal to a greater variety of supporters. Then, track your progress in your nonprofit CRM to determine when you reach those goals.
Accessible Event Opportunities
All of your organization's outreach efforts should be accessible to the broadest number of supporters possible, but this is especially relevant when you consider your nonprofit events.

Throughout the COVID-19 pandemic, nonprofits everywhere started offering more virtual events to adhere to the new social distancing regulations designed to help keep people safe. Bloomerang's list of virtual events provides a sample of these types of opportunities.
As we move forward, nonprofits are continuing to host virtual opportunities because they offer several benefits. They appeal to those who might live farther away from your organization and can't attend in-person opportunities, and they allow attendees to tune in from the comfort of home. Plenty of organizations are also incorporating virtual elements into in-person experiences, creating hybrid events.
The original shift to hosting virtual events happened very quickly, so many organizations failed to take additional steps to make sure their events were accessible to the widest audience possible. However, now that hybrid opportunities are becoming more popular, nonprofits will need to focus on accessibility when it comes to both virtual and in-person elements of their events.
Many virtual accessibility features are the same as those listed in the previous section, including an accessible event microsite, translations available for videos and in-person speeches, closed captions or transcriptions for virtual audio, and alternative text for visual elements.
On top of these, you'll need to be sure your in-person elements are also accessible for your audience. Consider the wheelchair friendliness of the space, if you'll need sign language translators, and how you'll overcome any language barriers.
Inclusive and Non-Exploitative Storytelling
Storytelling is an integral part of nonprofit strategies, and for good reason. People are around 20 times more likely to remember something if it's presented in the format of a story rather than just as facts.
However, we have to be careful with how we create stories. We know that effective stories have a main character, conflict, climax, and impact finale. However, there are more elements to consider than just these. As you write out your nonprofit's impact stories, you need to be careful to be inclusive in your language and to be non-exploitative in your concepts.
According to Debra Jenkins' piece on the subject, nonprofit professionals should take the following considerations when they tell stories:
You can never be the author of someone else's story.
The only story you have the power to write is your own, so you need to be careful to recognize your place as an observer and listener rather than claiming responsibility and ownership of the story itself.
You should be careful not to "otherize" another storyteller. It's important to avoid perpetuating negative stereotypes and characterizations in your stories. When you try to solicit support using stories that dehumanize or victimize the subjects, it does more harm than good.
The storyteller's voice should be the loudest. Remember, this isn't your story. When you write the story of another, their voice and their perceptions should come through clearly. Be sure your voice doesn't overshadow the subject of your story.
Of course, there are plenty of other considerations you should take into account as you write stories and we highly recommend reading the rest of those presented by Debra Jenkins.
---
Prioritizing DEI efforts should be a core element of your strategy because you'll be able to reach more people, represent your community, and appeal to your supporters more effectively. Nonprofits that take equitable fundraising to heart will be better equipped to meet constituents' needs and gain access to greater support in the future.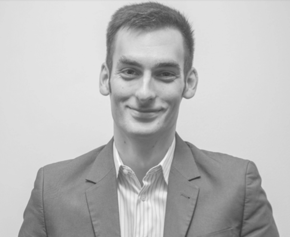 Steve Shattuck
Steven Shattuck is Chief Engagement Officer at Bloomerang and Executive Director of Launch Cause. A prolific writer and speaker, Steven is a contributor to "Fundraising Principles and Practice: Second Edition" and volunteers his time on the Project Work Group of the Fundraising Effectiveness Project and is an AFP Center for Fundraising Innovation (CFI) committee member.