The demographics of the US are changing. An estimated 40% of the US is comprised of people of color, according to 2008 US Census data. Yet many nonprofits online lists aren't diverse. Why aren't nonprofits cultivating diverse activists and donors (a topic Jocelyn Harmon of Care2, Shireen Mitchell of Digital Sistas, and Ivan Booth of Rootwork and I will be discussing on our panel at NTC on April 10th)? People of color care about the environment and climate change, women's rights and equal pay, healthcare reform, labor reform, human rights, etc. Yet outreach and cultivation to diverse communities are typically done around election time, instead of as part of our regular campaign outreach work. This is a big mistake.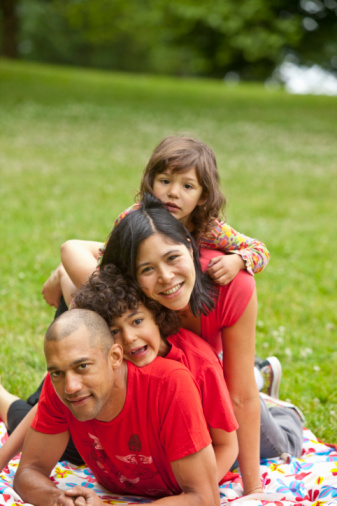 "Many people of color's lives are impacted by social justice issues everyday, some significantly more than others. Many are committed and have died for the issues they believe in. They are committed activists and nonprofits should be cultivating them," said Shireen Mitchell, founder of Digital Sistas, a nonprofit that focuses on promoting women's equality in technology and a public speaker on this issue.
Furthermore, by not having diverse activists and donors, nonprofits are missing out on interesting and new ways to discuss, approach or address social justice issues with diverse audiences which also brings diverse perspectives, said Mitchell.
During the 2008 Presidential election, voter turnout increased by about "2 million more black voters, 2 million more Hispanic voters and about 600,000 more Asian voters, while the number of non-Hispanic white voters remained statistically unchanged," according to the US Census Bureau.
Are nonprofits harnessing the social power of diverse communities who care about issues that nonprofits advocate?
"At the most basic level, all nonprofits are trying to change something in the world. It goes without saying that how we go about organizing, communicating and fundraising and whom we engage in our work can have a dramatic impact on our outcomes," said Harmon in a recent blog post on Diversity, Community, Technology and You.
While some nonprofits think that they are reaching people of color in their overall outreach and earned media, Mitchell warns that nonprofits should not assume that every demographic is connected to every network and media outlet. For example, while Facebook says that 10% of members are African American after analyzing their users last names (a study that raised some eyebrows in the social media community), MySpace reports that 21% of its members are African American and Black Planet has 98%.
Reaching Diverse Communities
If your nonprofit wants to start engaging diverse communities, it's important that organizations do their research, listen and be inclusive in their campaigns. "While any online outreach strategy should be comprised of researching blogs, social profiles, influential people and content for any targeted group, the real key to reaching diverse audiences is to actually see their issues through their lens everyday," said Jen Nedeau a social media strategist who also speaks on conference panels about diversity.
"Rather than trying to create a separate campaign to bring people of color into your community, you should make a consistent effort and always include multiple racial angles in any piece of research, writing or communications. Highlighting how an issue truly affects different communities will help those communities see that you are not just trying to do a "hit and run" when it comes to grabbing their attention on a specific piece of information, but that your organization is truly committed to a 360-degree approach to the cause and how it will influence a variety of audiences every single time. That will make you a reliable source of information and foster loyalty among supporters, " said Nedeau.
"Nonprofits can also use social networks like Twitter and follow hashtags that are popular in diverse communities and join chats, said Mitchell. "I used the word "chat" here but communities like LATISM uses the words "parties" or "fiestas" to describe the same activity. Many women of color bloggers blog as a "collective" or in blog carnivals and have their own lists. That is how they build their online social networks. Once you know where to go don't just jump in expecting to push your agenda though. Find out what is important to these different communities and have an authentic dialogue and you will find the synergy you need to build a foundation."
Diverse Networks and Resources
Hi5: Entertainment based social network comprised of mostly young (18-34). 75% of Hi5 members are people of color. http://www.hi5.com
Blogging While Brown: Conference on bloggers of color. http://www.bloggingwhilebrown.com/
Center for Media Justice: Uses strategic communications and media activism to build a powerful movement for racial justice, economic equity, and human rights. http://centerformediajustice.org/
Latism in Social Media: An organization of social media professionals of Hispanic origin. http://latism.org/
Blogalicious: Conference for women bloggers of color. http://www.blogaliciousweekend.com/
MiGente.com: Latino-American social network - http://www.migente.com
Black Planet: Online social networking site for the African American community. http://www.blackplanet.com/
Black Web 2.0: Destination for African-American's in technology and new media. http://www.blackweb20.com/
You should follow Frogloop on Twitter.

Allyson Kapin
Allyson has been named one of "Top Tech Titans" by the Washingtonian, one of the Most Influential Women In Tech by Fast Company, and one of the top 30 women entrepreneurs to follow on Twitter by Forbes for her leadership role in technology and social media. As Founding Partner of Rad Campaign, she leads the firm's client and online strategic services. For over a decade Allyson has helped non-profit organizations and political campaigns create dynamic and award-winning websites and online marketing and recruitment campaigns. She works side-by-side with her clients to meet their web needs and maximize their online effectiveness to create real world impact.