You are invited to join us at the Social Media Strategy Summit — September 26-28!
This online conference is three days of training, panels, case studies, and fabulous conversations for the nonprofit sector. And, all of the sessions are recorded and will be available on-demand for attendees afterwards!
Care2 is excited to offer you a discount on registration.
Use the code: "Care2" for 20% off the cost of registration
Care2's Claire Kerr will be presenting the session: "Which Strategic & Interactive Messages Boost Online Donations?"
Session Description: So you've earned and justified a budget for social media marketing. You're excited to test your content with different audiences! Do you know what kind of messages convert people to action better than others? In our session, Claire Kerr of Care2 will use case studies from the nonprofit sector to prove the famous "marketing rule of 7" that says your audience needs to see your messaging multiple times before taking action. She'll show you which types of interactive content prompt reactivation, more frequent donations, and increased new gifts from your community members. You'll leave with better insights into what you can try and test on social platforms.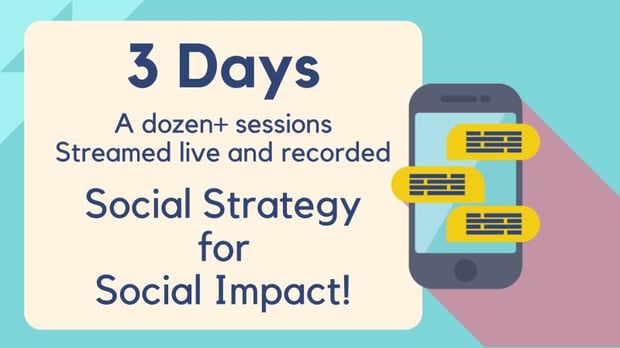 The world of social media management has been more turbulent and exciting over the last year than we have seen in a long time. Your fellow Summit attendees are looking forward to getting social with you as we all upskill for impact.
Make sure to register so that you'll have access to all the materials for sessions that you aren't able to attend in person.
Join us at this year's Social Media Strategy Summit — 2023 and don't forget to use the code: Care2