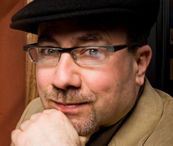 Want to know which nonprofits are exceeding in social media? So did we over at craigconnects. While a lot of nonprofits working on similar issues such as Animal Welfare and Veterans, have been doing social media for a while, we wondered if certain nonprofits issues areas were doing social media better than others.
From August to October of 2011 the craigconnects team reviewed nonprofits by areas of focus to check out how they do social media and found out some great information. We investigated the top 5 nonprofits in the following categories based on total expenses provided by Charity Navigator:
Animal
Children
Cultural
Disaster Relief
Environment
Health
Veterans & Military
Women
Instead of just looking at the information over the course of two months, we broke the data down even more since the previous infographic (How the Top 50 Nonprofits Do Social Media) and looked at weekly rates and answered some follow-up questions that folks had. We looked at the average number of posts and replies the nonprofits were submitting on both Facebook and Twitter per week, as well as how engaging they were with their communities. Turns out we were right, it's very important to hold a conversation--not just tweet or post at others.
We researched how often organizations are posting on different social media platforms, what nonprofits are being talked about the most: mentioned on Twitter and talked about on Facebook, and whose words are having the most impact on their communities.
Check out some of the great data we found:
The most talkative category on both Facebook and Twitter are Animal and Environmental Organizations. Animal groups have a weekly average of 14 Facebook posts and 134 tweets. Environmental groups are close behind with 12 Facebook posts and 88 tweets per week.
The least talkative on Facebook and Twitter are Veterans and Military organizations.
People for the Ethical Treatment of Animals (PETA) is the most talkative Animal Organization per week, on average, on both social media platforms.
The most engaged communities on Facebook are Children's Organizations with an average of 39 Fans per person are "talking about this."
Only 1 nonprofit, out of the 40, does not have a Twitter account.
Since hiring a FT social media person, ASPCA has seen tremendous growth over the past year: they have 75,000 Twitter followers (their following has doubled) and have surpassed 1 million Facebook fans by thousands.
Out of the 21 organizations that we spoke with, only 1 does not have a designated social media person--neither part nor full time.
While demographically women dominate on social networks like Facebook and Twitter, people are "talking about" women's organizations the least on Facebook out of the 8 nonprofit issue areas we analyzed. Over on Twitter, they rank second to last.
What's the bottom line? Organizations need to focus more on having conversations, building relationships, and interactions within their niche communities and not focus so much on building the biggest base of FB likers and Twitter followers.
You can check out the full infographic here.
How do you think your nonprofit is doing with their social media?