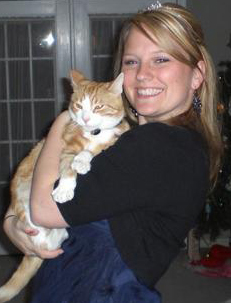 Back in September, the Humane Society of the United States (HSUS) hosted a video competition on YouTube looking for submissions for an anti-dogfighting PSA. After reviewing the user-generated content (UGC), two winners would emerge: one picked by HSUS and the other by members.
The competition drew 2,000 new members to their email list, provided HSUS a whole batch of new online videos to use, and garnered over 95,000 views of the winning clip.
The price of hosting the competition? Almost free.
Carie Lewis, internet marketing manager at HSUS, explains how the nonprofit organization pitched the low cost campaign and shares advice to other nonprofits looking to do the same.
James O'Malley: Why did you decide to host this competition? What were your goals going into the project?
Carie Lewis: We wanted to give the public an outlet to express their feelings about the Michael Vick dogfighting issue. Since this brought dogfighting into the spotlight and put it on the minds of many Americans, we figured it was a good time to reach out to people.

What were the costs associated with facilitating the competition?
Of course, we had no budget for this. No fancy video upload tool or software. So, we utilized YouTube's "video response" feature, which was great because not only was it free, but it gave all the videos more exposure. The only cost, as with many social campaigns, was staff time.
From announcing the contest and asking for submissions to asking people to vote to announcing the winners, we took an integrated approach on our three online avenues:
What do you plan to do with the submitted videos, both the winners and others?
The submitted videos have stayed as video responses to the Hulk Hogan dogfighting video on our YouTube page. The HSUS winner (we picked) was featured on our website and social networking sites. It was also turned into a TV PSA in the winner's hometown of Chicago. We also did an interview with her and posted it on our website.
The people's choice winner (chosen by an online poll) was also featured on our website and social networking profiles.
What sort of benefits have you seen as a result of the competition? Increased traffic? Donors?
We saw an increase in traffic to our website, particularly our animal fighting campaign. Primarily, we wanted to engage people with the issue and have them involve their friends by creating a video or voting for their favorite. In the end, there were 50,000 views of the original Hulk Hogan video.
Knowing what you do now, what tips do you have for any nonprofit interested in holding a similar contest?
Make sure you have clear processes and designate one person to communicate with the contest entrants and winners. Make sure contest rules and contracts are run through your legal department, and that you specify permissions for use of the content.
Next time, we're thinking of having a celebrity judge so that we can collaborate with them and generate more excitement about submissions.
Also, we know to do more targeted outreach – maybe to film schools and clubs – so that we're targeting people that actually have the resources and interest in participating in something like this, rather than just hitting up our social networks alone.
What sort of statistics can you share with us about the competition? How many videos were submitted?
We had 22 video submissions, 2,000 new list members via the winners page leading to [a campaign] to help end dogfighting, and 52,000 YouTube video views of the original video. The HSUS winner got over 90,000 views of her video.