Nonprofits rely on engaging their donors and asking them to make gifts, whether one-time or recurring, in order to help them fulfill their goals. An often overlooked form of giving is planned giving, where donors commit to making a gift in the future, often as a part of their estate plans after they pass. Planned gifts are extremely valuable for nonprofits, but nonprofit professionals often face challenges when it comes to devoting time to them. A dedicated planned giving program and organized workflow can make this process much easier for both your nonprofit and your donors.
This guide will cover the benefits of developing a planned giving program and share five tips for starting one.
Benefits of Planned Giving Programs
Most nonprofits focus on engaging donors in order to solicit gifts here and now. However, having a system for planned giving offers nonprofits some great positives. Here are a few ways it does this:
Guarantees future revenue. This projectable revenue can be extremely helpful in years where donors give less than they normally do, as it gives your nonprofit a safety net to fall back upon. This guarantees that your nonprofit will be able to continue working towards your cause in the future.
Acquires larger gifts. Although not all planned gifts are large or major gifts, they tend to be larger than a normal donation. This is because donors may have money saved up and might not be aware of their planned giving options.
Accessibility. Planned giving is accessible to all donors because it does not affect the donor's day-to-day cash flow. Even if a donor is unable to make a relatively large gift in the present, they may be able and eager to make one in the future.
Planned giving doesn't just benefit nonprofits, it can also be favorable for donors. According to FreeWill, donors that participate in planned giving can expect large tax breaks and create a meaningful legacy for themselves or their descendants with your nonprofit. They can also drive impact at your nonprofit by choosing where their donation will be allocated by restricting the gift to a specific purpose or program.
Tips for Starting a Nonprofit Planned Giving Program
To implement planned giving as an impactful and recurring revenue stream for your nonprofit, you'll need a dedicated planned giving program. Here are five tips:
1. Understand the types of planned giving.
Make sure that you have a clear understanding of what planned giving is, including the types of gifts that a donor might make in this manner. These types include:
Bequests. This is the most common type of planned giving. When donors make a bequest, they leave part of their estate to your nonprofit in their will.
Appreciated securities. Giving stocks, bonds, or mutual funds that have appreciated over time to a nonprofit is a tax-efficient way to give. This is because the donor will not have to pay the taxes they would have if they had sold these securities and donated their value to the nonprofit.
Life insurance and retirement plans. For these gifts, the donor names your nonprofit as a life insurance beneficiary or gifts your nonprofit unused retirement assets.
Charitable gift annuities. A donor makes a cash or securities gift to your nonprofit in exchange for a fixed income payment for a set term or life. Your nonprofit can invest and grow these funds, and after the term is up, your nonprofit keeps the leftover funds.
Charitable remainder annuity trusts. A donor will make a cash or appreciated securities gift to your nonprofit in exchange for an income payment based on a percentage of the principal amount. At the end of the terms, your nonprofit receives the remaining balance.
Charitable lead trusts. This is the opposite of a charitable remainder trust. When a donor makes this type of gift, your nonprofit will receive payments from them for a set term. After that term, these payments will return to the donor and their beneficiaries.
By better understanding planned giving, you'll have a better grasp of how to market your program and make it appealing to donors. For example, donors who are willing to make modest bequests will likely fall into different segments than donors open to creating an annuity arrangement. You can determine what their key interests and characteristics are, and strengthen your relationship with them with that information.
2. Start a legacy society.
A popular way to encourage donors to participate in planned giving is by creating a legacy society. Here are a few things to keep in mind while creating your legacy society:
Research existing legacy donors. Send your existing donors a survey asking if they have already decided on making planned gifts. Consider the demographics of these donors and evaluate how you can make your legacy society appealing to them.
Name. You can get creative with the name of your legacy society. Some nonprofits choose to name it after a person, date, or landmark. Others use inspirational words or phrases in their name, such as "Carpe Diem Society."
Branding. Make sure to develop a brand for your legacy society that's clearly connected to your nonprofit's brand, but is still distinct. For example, you could have a unique legacy society logo or an altered color scheme and tagline.
Perks and benefits. Legacy donors are important to your nonprofit's revenue generation—it's only fair that your society offers them benefits as well. These benefits should align with your donors' interests. For example, you might offer them a permanent discount on event tickets or merchandise.
In order to attract donors to your legacy society, emphasize the impact your nonprofit can make with their help. Highlight that their gifts and support are crucial to the continued success of your nonprofit.
3. Identify planned giving prospects.
Aside from surveying donors for existing legacy plans, you should also take the time to identify planned giving prospects. Examine these markers to help you evaluate if a donor would be a good fit for your planned giving program:
Past giving. Donors that have given to your nonprofit in the past are your first prospects for planned giving, as they've already shown that they're invested in your nonprofit's success.
Wealth. Determine how wealthy your donors are to help you narrow down your pool of planned giving prospects, as they will be able to make larger gifts.
Connection. What's the nature of each donor's connection to your mission? Does your donor have connections with other major donors in the community?
Involvement. Evaluate your donors for previous involvement with your nonprofit. Do they attend a lot of events or volunteer to help set up your fundraisers? The more involved a donor is, the more likely they'll be open to making a planned gift.
Establish a planned giving officer who will specifically conduct this prospect research and make these connections. They will start by screening your existing mid-level and major donors and developing personas for different planned giving types. Then, they will expand their screening to catch prospects in your entire donor base who fall into one of the personas. Finally, they will create prioritized lists for outreach, so you'll know who to focus on for communications.
4. Promote your planned giving program.
Since your planned giving program is separate from one-time and recurring donations, you'll need to promote it differently. Here are a few things to focus on as you conduct your outreach:
Create a planned giving page. Donors should be able to

easily navigate

to this page and learn more about your program.
Educate your supporters about planned giving. Planned giving can seem morbid or complicated to donors. Emphasize how beneficial it can be for both your nonprofit and your donors, and give your donors an easy set of steps to follow to set up their planned gift.
Integrate mentions of planned giving into general appeals. Because planned giving can be a sensitive topic for donors, you'll want to limit the amount of communications focused solely on planned giving. Periodically mention planned giving in your general donation appeals, so that interested individuals can learn more.
Conduct one-on-one discussions with top donors. Since your top donors are invested in your nonprofit's success, they may be open to making a large planned gift. Have one on one discussions with them to put your planned giving program on their radar.
It might be daunting for you to discuss planned giving with donors. The key is to be thoughtful and empathetic with your communications. Don't mention death, acknowledge that this form of giving may be new to your supporters, and highlight the range of ages that are making planned gifts. Be compassionate and understand that not all donors will be open to planned giving.
5. Show planned donors your appreciation.
Just like your other donors, consistently and thoughtfully show your appreciation to your planned donors. Here are a few things to keep in mind:
Stay donor-centric. While you may be tempted to generally

promote your cause

, your planned donors will already know about your nonprofit. Stay focused on what your donor is helping your nonprofit accomplish.
Invite them to appreciation events. Appreciation events can be as involved as a gala or as low-key as a picnic. Regardless of what type of event you choose, your donors should leave it feeling happy and knowing that your nonprofit is grateful for their support.
Send personalized communications. While individually recognizing all your legacy donors might not be possible if you develop a thriving program, strive to personalize all communications to them so that they feel appreciated. This can be as simple as addressing emails to their first and last name.
Give gifts. You can send free merchandise, gift cards, flower baskets, or other trinkets to thank your donors.
Lend them an ear. Give your legacy donors a phone call. Ask them about why they chose to make a gift to your nonprofit, and take the time to truly listen to them. Not only does this make your donor feel heard, it will also help you understand them.
You can say thank you in a variety of ways, including through emails and texts. Kwala suggests writing a heartfelt thank you letter, detailing the tangible impact that their gift will make.
---
Just as you would create a

strategic plan for your nonprofit

as a whole, consider making a plan for your planned giving program. Determine your goals for your program, start your legacy society, and decide how you will promote your program. After following your plan for a period of time, such as a year or two, re-evaluate it and make improvements to your strategy.


Want to get started building a program?
Care2 can help you recruit prospects for your legacy giving program!

We can launch campaigns designed to find people who want to know more about wills, bequests, and leaving a legacy to your organization. Contact us now for a quick demo!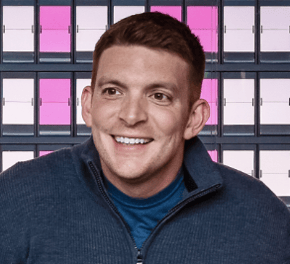 Patrick Schmitt
Patrick Schmitt and fellow FreeWill co-CEO Jenny Xia founded at Stanford University's Graduate School of Business in 2016. FreeWill's charitable giving platform makes it easier for nonprofit fundraising teams to unlock transformational gifts, and to date has generated over $6.6 billion in new gift commitments for thousands of nonprofit organizations. Patrick hosts FreeWill's popular webinar series, educating thousands of nonprofit fundraising professionals each month about planned and non-cash giving strategies. Before FreeWill, Patrick was the Head of Innovation at Change.org, where he helped grow the organization to 100 million users in four years. Prior to that, he ran email marketing for President Obama and served as Campaign Director for MoveOn.org.