Facebook recently rolled out its one-click donate button for nonprofits. You can sign up here to add it to your organizational FB page.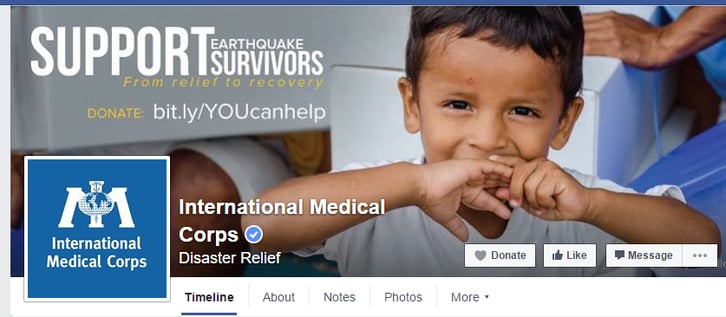 Here's how the one-click donate button works once it's integrated on your Facebook page.
When a donor clicks on the donate button they will get a popup with donation amounts (it's customizable by the nonprofit), and if the donors credit card is already stored in FB, they click one button to make the donation. There is also an opt-in for donors on FB to receive more info from the nonprofit. If you're nonprofit is interested in learning more about this new donate feature, here's a webinar that covers the basics.
Could the new one-click donate button be a game changer for nonprofits? Over the years, nonprofits have struggled to raise money on FB for several reasons. People use FB for social experiences. They haven't gotten into the habit of also using it to support their favorite charities via donations. Further, the donation experience hasn't been very easy. Users had to either find the donate button on a nonprofit FB page or read a specific FB post with a link to donate. As you know about 2% of posts reach people who have liked a FB page. Then once a user clicked "donate" they were taken off of Facebook and landed on a long donate form on the nonprofit's website.
However, the one-click donate button makes it a lot easier for people to donate to nonprofits directly on FB so that should help to increase donations. But since the platform is still primarily used for social experiences and not donation transactions, it remains to be seen how much donations via FB will increase year-over-year.
It's also worth noting, that FB is rolling out its own crowdfunding platform that will be integrated on Facebook pages. So in addition to using Indiegogo, Crowdrise, and Razoo, nonprofits will now be able to launch crowdfunding campaigns right on Facebook and immediately reach their community. Supported by targeted ads, these campaigns have the potential to reach even more people.
Do you think that these FB features will raise a lot more money for your nonprofit?