The nonprofit world was buzzing today over the announcement of Facebook rolling out Donate buttons to nonprofit organizations on pages and posts. This will be similar to the Facebook Gifts button that they have been testing with about a dozen nonprofit partners for the past year.
The big question on every nonprofit organizations' mind is, will this Donate button help their charity raise a decent amount of money? From all the donor data I have seen on Facebook, the answer is NO! I predict that the majority of nonprofit organizations won't raise very much money on Facebook unless your organization's mission is to protect cute wildlife and animals, or works on disaster relief during a disaster. Here's why:
People Don't Use Facebook to Donate Money
People use Facebook to share stories, photos, and videos with friends. They comment on posts and like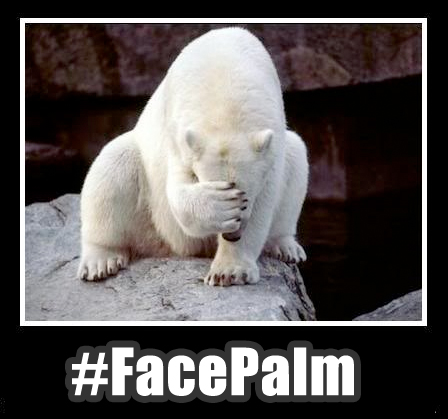 status updates. It's a social space to be, you guessed it - social. Giving money is not a very social activity on Facebook. And when it comes to nonprofits, your supporters want to be engaged and feel like they are helping you to achieve your mission. There is a time and a place for giving money, and Facebook is not really that place. BTW, you should check out the Nonprofit Social Networking Benchmark Report, which historically shows that the majority of nonprofits have not raised a dime on Facebook. And remember the days of Causes on Facebook where many nonprofits struggled to raise money?
Facebook's User Experience is Not Focused on Donation Conversions
There is a lot of design and user experience strategy that goes into raising money online. That's why nonprofits spend a lot of time and resources on designing donation pages that focus on conversion rates. While it's nice to see Facebook being charitable, having a little Donate button mixed in with all of their other features vying for users attention will negatively impact conversion rates.
Donations are not a priority for Facebook. What is a priority for Facebook is Wall Street, ad revenue, and paid partnerships. Facebook's cluttered design has never been a good user experience, but nonprofits have muddled through it. After spending a few years building a community, now nonprofits are experiencing a decrease in organic reach as Facebook changes its algorithm to focus on paid content. Perhaps, in the future, Facebook will offer nonprofits paid options to better highlight the Donate button. However, the poor donation user experience still remains a large issue.
No Access to Donor Data
Facebook does not plan on permitting donors to opt-in to have their information shared with nonprofits. Donors are the lifelines to nonprofits, yet nonprofits will not receive donors' names, email, or other important contact information to continue cultivating these important people. This is problematic says Rob Manix, Senior Web Director of Rad Campaign and who works with me. "Many nonprofits dedicate considerable resources to track supporter's multi channel donations and activities. Donor history is integral to strategically targeting advocates with relevant campaigns, avoiding donor fatigue, and stretching limited resources. Without this data the potential for multiple solicitations and angry supporters, is inevitable."
Why is Facebook doing this? They want all relationships to stay on Facebook.
It's also not clear if nonprofits will be able to tell if donors "Liked" their page.
However, since Facebook is prioritizing revenue over community these days, I suspect they will offer paid options in the future for nonprofits to receive opt-in donor information.
If your nonprofit is interested in testing out the Facebook's new Donate feature, you can apply to be part of their program. However, my advice is not to get too excited about the this new feature. Experiment with the Donate button a bit, but do not turn your Facebook page into an ATM platform or your community will disengage.

Allyson Kapin
Allyson has been named one of "Top Tech Titans" by the Washingtonian, one of the Most Influential Women In Tech by Fast Company, and one of the top 30 women entrepreneurs to follow on Twitter by Forbes for her leadership role in technology and social media. As Founding Partner of Rad Campaign, she leads the firm's client and online strategic services. For over a decade Allyson has helped non-profit organizations and political campaigns create dynamic and award-winning websites and online marketing and recruitment campaigns. She works side-by-side with her clients to meet their web needs and maximize their online effectiveness to create real world impact.