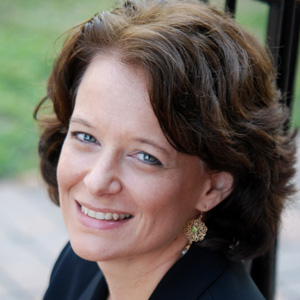 If you are trying to treat your nonprofit's supporters like friends or fans rather than simply
names on list, take a look at how you communicate with your own good friends who don't live close by.
While they may send you a long Christmas letter (the personal friend version of a nonprofit's annual report), they don't send you a 12-page newsletter every three months and never talk to you otherwise.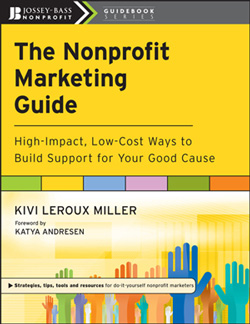 They send you shorter, more frequent updates through phone calls, email messages, the occasional greeting card, and updates on social networking sites where you've connected. Friends of friends pass on little bits of news they hear about and from you (we call that word of mouth marketing). They ask you questions about how you are doing too (think online surveying and polling).
Take the same approach with your nonprofit's supporters and try to send shorter, more frequent communications in multiple places. Of course, you have to take into account what your nonprofit can reasonably expect to produce on a regular schedule given your resource constraints. So much of successful nonprofit marketing depends on the creation of great content, including articles for your newsletter, website, blog, press releases, etc., as well as images and video. But you also have to make time for the conversations with your supporters that will pop up around that content.
If you don't know where to begin, I suggest that you contact your supporters an average of once a month, whether by direct mail letter, a one- or two-page printed newsletter, email newsletter, or a combination. If your fundraising and marketing departments send separate communications to the same list, you need to work together to coordinate your schedules – it's all communication from the same place as far as your supporters are concerned.
While I recommend monthly contact as a starting point, you don't need to force yourself into a strict publishing schedule. You shouldn't send a newsletter just because your editorial calendar tells you to. You need to have good, timely content to share with your supporters. Let the content drive the schedule. If your newsletters are three weeks apart and then six weeks apart, that's fine, as long as the content is timely and interesting.
If you don't have something interesting to say to your supporters once a month on average, you probably need to start thinking more creatively about ways to tell your story. If you find yourself trying to cram too much into an email newsletter, increase the number of times you send it, and decrease how much you include in each edition.
This once-a-month starting point does not include any contacts through social media like a blog or Facebook or Twitter account, which have their own user cultures and where community expectations vary from platform to platform. Again, how often you need to update depends entirely on how you are using these tools in your marketing strategy and what expectations you have set with your blog subscribers, Facebook fans, Twitter followers, and other online friends.
If you are starting from scratch and don't know where to begin, I'd advise you to update your blog at least once a week, your Facebook page or profile at least two-three times per week, and a Twitter account several times a week, if not daily or a couple of times per day. Updates on Facebook and Twitter can be fleeting, so post them when the majority of your fans are likely to be online, and post items that are more likely to be liked or commented on Facebook and retweeted on Twitter. That will extend their life and increase the odds that your fans will see them.
See how it goes and what kind of response you get. Then adjust these schedules to match what's best for your organization and your supporters. Remember, the goal isn't to master any single communications tactic or social media tool; it's to stay in touch in your friends.
*Kivi Leroux Miller is President of the Nonprofit Marketing Guide.com & EcoScribe Communications. The above post was excerpted from The Nonprofit Marketing Guide: High-Impact, Low-Cost Ways to Build Support for Your Good Cause, which is available from your favorite online booksellers.
You should follow Frogloop on Twitter.