Jenny Dirksen works for illustrious NYC restaurateur Danny Meyer, who owns Tabla, Gramercy Tavern, Union Square Café and several other of Manhattan's finest eateries. But Jenny is not a chef, waitress, hostess or bartender. Instead, Jenny is a "cause marketer" in charge of Meyer's charitable efforts to help homeless and disadvantaged people. Care2's Dana Weissman sat down with Jenny to discuss her position at Union Square Hospitality Group and her role in shaping the high-stakes game of cause marketing in New York City and across the country.
Dana Weissman: What do you do for USHG?
Jenny Dirksen: I am USHG's first-ever Director of Community Investment. USHG is committed to extending our hospitality beyond the walls of our restaurants and into our community, so we founded the Community Investment department in 2004 to serve that goal. With a focus on creating community wealth locally and within our own neighborhoods, bettering our parks, and relieving hunger, my department serves as a resource and lightning rod for charitable engagements for our businesses.
Our responsibilities include overseeing charitable donations given by our businesses (such as in-kind donations of gift certificates to be auctioned off for the benefit of a nonprofit organization, as well as fundraising events which we host or to which we contribute food and/or staff), building and maintaining relationships with area Business Improvement Districts (BIDs), nurturing charitable partnerships, and supporting Parks Conservancies. We also lead an all-volunteer employee Community Council that develops community-building programs that include several service projects each year.
Why does USHG put so many resources into community outreach and causes?
We believe strongly that a rising tide lifts all boats. Our guests enable us to stay in business by returning to our restaurants; in turn, we try to support causes that are important to our guests, our neighbors and our neighborhoods. We're also devoted to supporting the interests of our employees, and we encourage each of our businesses to create their own approach to community engagement.
Can you describe the relationship with Share Our Strength, an organization whose mission is to make sure no American kid grows up hungry?
Share Our Strength is USHG's closest nonprofit partner. As we're in the business of feeding people, we strongly believe in their goal of ending childhood hunger. We collaborate with Share Our Strength on initiatives to encourage our industry to bring us all closer to their goal.
How did the Share Our Strength relationship begin?
In March of 1989, Danny Meyer, our CEO, and Union Square Cafe participated for the first time in New York's Taste of the Nation. The branding and messaging at the event was minimal, and even Danny wasn't sure of the cause he was supporting. As he complained about the lack of clarity under his breath during the event, Share Our Strength co-founder Debbie Shore overheard Danny's comments. She introduced him to her brother, Billy Shore, Share Our Strength's Executive Director. They asked him to chair the following year's event, which he did, beginning a relationship that is now nearly 20 years strong.
How has the partnership taken shape?
Danny sits on Share Our Strength's board of directors, and several of our employees have played roles in organizing New York's Taste of the Nation, an annual fundraising event held in cities across the country. Additionally, our businesses support Share Our Strength's other platforms, including their Great American Bake Sale and Great American Dine Out, in both cases devoting a portion of our sales to their work. Most importantly, Eleven Madison Park just hosted our 15th annual Autumn Harvest Dinner to benefit Share Our Strength.
Why the focus on Hurricane Katrina when USHG is in New York City?
New Orleans' tourism economy is tied to food as much as it is to music. When my colleagues and I made an initial trip to the Gulf coast with Share Our Strength in late 2005, we learned just how much the restaurant industry was affected. For example, because of the storm, area waters were churned up, producing a bumper crop of Gulf shrimp. However, the shrimp's supply channels and demand were wiped out by Katrina: shrimpers' boats were wrecked; there was no ice to store the product so it had to be delivered immediately; and many area restaurants were closed from the storm.
So a group of stalwart shrimpers partnered with Market Umbrella in New Orleans to form the White Boot Brigade. Tabla's Chef Floyd Cardoz became an ambassador for their Gulf shrimp, lining up peers in restaurants across NYC to use this incredible product, to which New Yorkers had previously had little access. Those shrimp are now regular items on Tabla's menu in season.
After that trip to New Orleans, the feeling of community again kicked in. We returned for Share Our Strength's Conference of Leaders in October 2006 and then again just a week later to bring our first Community Council down for a service trip. Our 20 representatives toured newly-reopened businesses and helped to clean up the legendary Creole restaurant, Dookie Chase. The restaurant opened its doors again in April of 2007. The Community Council now makes a yearly service trip to high-need communities as a way of fostering community service and active group participation.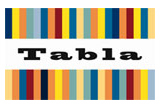 Last time I ate at Tabla, I noticed a plug for Share Our Strength right on my lunch check. Can you talk a little about how that idea came about and what the feedback has been?
Tabla added the guest fill-in line on their checks in early 2006 as an ongoing effort to assist the shrimpers and other food industry colleagues affected by the storm. To date, the initiative has raised $54,951. As this is an optional donation made by our guests – even now, long after the storm has left the headlines – we feel that number represents similar interest and values among Floyd and the diners who frequent Tabla.
What have been the results, both tangible and intangible?
To date, we have netted over $2 million for Share Our Strength's work via our Autumn Harvest Dinner, and even more when you factor in our support of Share Our Strength's other platforms. But more than that, we've become part of a tight-knit community of Share Our Strength supporters within the hospitality industry. Through our connection with Share Our Strength, we've found new ways to collaborate with our colleagues and developed stronger relationships with many of our (now regular) guests.
Never miss a post by subscribing to frogloop's RSS feed.