Are you planning to check out SXSW Interactive this year? With over 100 panels to choose from on every topic under the sun, choosing the right ones that will give your nonprofit the best research, tools and resources in technology and social media is key. Here are my top 10 picks in chronological order.
1. My Boss Doesn't Get It: Championing Social Media to the Man
When: Friday, March 13th from 2:00 pm - 3:00 pm: Room B
Description: We all know that social media is the best thing since sliced bread, right? Then why is it so hard to explain the value of social media to people who don't get it? Join our panelists, who have successfully championed social media initiatives, for a discussion of what works and what doesn't when it comes to selling social media to your boss or clients.
Panelists: Nina Card, Scottrade, Robyn Landry, American Heart Association, Miles Sims, VP of Product Management, Small World Labs, and Michael Wilson, Founder/CEO, Small World Labs.
2. Everything You Know About Web Design Is Wrong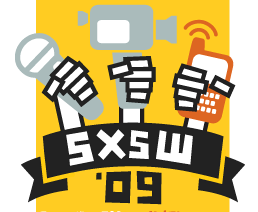 When: Friday, March 13th from 2:00 pm - 3:00 pm: Room A
Description: Just as early filmmakers struggled to break free from the conventions of live theater, after 10+ years Web designers are still trapped in the structures of the past. Forget pages, linear text and other archaic vestiges of design's print ancestry; the separation of content from presentation has already changed everything.
Panelist: Dan Willis, Consultant for Sapient
3. The Future Of Social Networks
When: Saturday, March 14th from 3:30 pm - 4:30 pm: Room A
Description: Social networks will be like air, in that they will permeate everything that we do online AND offline. We'll look at the underlying technologies that will make this possible, how it will evolve, and the business models that will support it.
Panelist: Charlene Li, Thought Leader, Altimeter Group
4. Everything I Needed to Know About the Web I Learned from Feminism
When: Saturday, March 14th from 3:30 pm - 4:30 pm: Room 9
Description: Feminism teaches "the personal is political" and the web shows that the personal is now public. Christmas newsletters and recipes are the social media of their time, and women are the key social nodes of our culture. In her comic and though-provoking style, Heather Gold brings together amazingly smart women to discuss what makes social networks strong and predict where they're heading next online.
Panelists: Heather Gold, Founder, Subvert.com, Danah Boyd, Researcher, Microsoft Research and Betty Flowers, LBJ Presidential Library
5. Social Media Nonprofit Poetry Slam
When: Saturday, March 14th from 5:00 pm - 6:00 pm: Room 18BCD
Description: Using a poetry slam format, each panelist will present a five-minute poem or story about how their organization has successfully implemented a social media strategy experiment and how they considered the ROI. The audience will have ample opportunity to ask questions and respond.
Panelists: Beth Kanter, Consultant, Beth's Blog, Danielle Brigida, Associate Operations Coordinator, National Wildlife Federation, Wendy Harman, Social Media, American Red Cross, Carie Lewis, Internet Marketing Manager, The Humane Society of the United States, David Neff, Director Of Web And Interactive Strategy, American Cancer Society, Katie Paine, KDPaine & Partners and Holly Ross, Executive Director, NTEN
6. Making Whuffie: Raising Social Capital in Online Communities
When: Sunday, March 15th from 11:30 am - 12:30 pm: Room C
Description: This talk gets to the heart of how people interact and exchange information in online communities: through social capital, or as Cory Doctorow calls it, Whuffie. The key to growing your online communities is through growing your social capital. You will learn the 5 lessons of raising Whuffie through online communities in this presentation.
Panelist: Tara Hunt, Intuit
7. Whitehouse.gov 2.0: Upgrading to Open Source Government
When: Monday, March 16th from 3:30 pm - 4:30 pm: Room Hilton D
Description: The 2004 and 2008 campaigns' use of collaborative tools, blogs and social networking have shown citizen activism and online communities can wield powerful influence. In 2009, our challenge becomes how to harness these tools for in order to reopen the policy-making process. Panel presentation followed by brainstorming session.
Panelists: Sarah Granger, Managing Director, FutureCampaigns and Nancy Scola, techPresident
8. Political Leadership in the Digital Era
When: Monday, March 16th from 5:00 pm - 6:00 pm: Room Hilton D
Description: The digital era requires a new type of leadership. An interactive conversation between past and present elected officials and the audience on political leadership in the digital era.
Panelist: Julie Barko Germany, Director, Institute for Politics Democracy & the Internet
9. Building Strong Online Communities
When: Tuesday, March 17th from 11:30 am - 12:30 pm: Room A
Description: Many start blogs and social networking sites, but few build vibrant, self-sustaining communities. This panel explores some of the most successful ventures that grew independently and continue to grow today. Lessons learned and plans for the future will be discussed along with some best practices for those who seek to develop true communities.
Panelists: Ken Fisher, Editor-in-Chief, Ars Technica, Alexis Ohanian, Product Manager of Awesome, reddit.com, Drew Curtis, The Member, Fark.com, and Erin Kotecki Vest, BlogHer
10. Non-Profits: Be the Web You Wish to See!
When: Tuesday, March 17th from 11:30 am - 12:30 pm: Room 19B
Description: You've got your non-profit on the Internet, but how do you get the Internet into your non-profit? Learn real-world strategies straight from organizations that have made their websites a tool for accomplishing their mission, not just an interactive brochure, and how to enact those strategies when you're the only one who comes to SXSW.
Panelist: Stanley Jones, Diligent Creative
What are are your top picks for SXSW this year?

Allyson Kapin
Allyson has been named one of "Top Tech Titans" by the Washingtonian, one of the Most Influential Women In Tech by Fast Company, and one of the top 30 women entrepreneurs to follow on Twitter by Forbes for her leadership role in technology and social media. As Founding Partner of Rad Campaign, she leads the firm's client and online strategic services. For over a decade Allyson has helped non-profit organizations and political campaigns create dynamic and award-winning websites and online marketing and recruitment campaigns. She works side-by-side with her clients to meet their web needs and maximize their online effectiveness to create real world impact.