One of my favorite parts about starting a new year is reviewing all of the top 10 (or in some cases the top 133) lists and trends. I find them useful to bookmark, especially when you need to get your hands on an important article that has good data or strategic advice that you want to share with senior leadership to get their buy in. Unfortunately, going through these lists can be overwhelming because there are just too many great lists to dig through. Don't worry though, we have taken care of the heavy lifting at Frogloop and summarized our favorite "best of" lists that highlights strategists favorite trends and strategies from 2012.
Nonprofit Marketing Posts of 2012
This list of 133 blog posts about nonprofit marketing by Avi Kaplan of Rad Campaign (the web agency I run)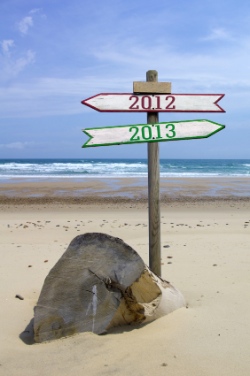 is a terrific recap by the nptech blogger community. Avi breaks the post down into important categories such as fundraising, staffing, and metrics. For example:
Change Leadership:
Creating a Culture Where Everyone is a Marketer (Nonprofit Marketing Guide - Beth Ann Spiegel):
Staffing:
11 Qualities of an Effective Social Media Manager (Nonprofit Tech 2.0)
Fundraising:
Six Online Fundraising Appeal Goofs to Avoid (Frogloop - Allyson Kapin): Silly mistakes you can miss without a checklist that can cost your org big bucks.
Give to the Max Day Research: The Ultimate Case Study (Geoff Livingston)
Telling Stories:
10 Ways To Reveal Your Organization's Best Stories (Frogloop - Allyson Kapin):
Content Management and Content Curation:
How to Create Enough Good Content (Case Study) (Getting Attention Blog - Holly Ross)
Mobile:
Monterey Bay Aquarium's Integrated Mobile Strategy (Beth Kanter's Blog)

Best of 2012: Tops Apps for SmartPhones and Tablets
Nonprofit campaigners who are looking for helpful apps should definitely check out this post by Marc Saltzman who writes for USA Today. Top apps include:
Pocket:
Marc writes, "quite simply, Pocket lets you easily save content you like — such as an article at usatoday.com — so you can read it later. It's not bookmarking: You don't need an Internet connection to access the content at a later time. Pocket works inside many hundreds of apps, and you can access your saved content on multiple devices by signing into your free account. Consider it a DVR for any online content you want to check out when you have the time. Formerly Read It Later, Pocket also includes a simplified user interface with fewer toolbars; new filters that let you switch between videos, images and text; and easier-to-organize content, including adding favorites, bulk editing and tagging options for simpler searches."
SwiftKey 3:
If you are a nonprofit campaigner on the road a lot or just commuting to meetings often via the metro, typing emails on the smartphone or tablet can be a little challenging with the small keyboard and screen. Marc writes "but Swype make the task faster and more accurate while e-mailing, texting, note-taking or posting to social-media sites. And now there's something even better: SwiftKey 3 ($1.99). Arguably the best Android keyboard to date, SwiftKey 3 cleverly makes real-time corrections and predictions as you type. Even if you're sloppy and miss some spaces between words, this app can help. SwiftKey 3 also learns the words and phrases you use often, making it more accurate the more you use it. There are more than 50 supported languages, and the app supports various "skins" to change up the look of the keyboard. IPhone users might consider Path Input Pro ($3.99) or Swype as alternative keyboards to Apple's default one."
Most Popular 2012 Posts: Philanthropic Equity, Young Volunteers, Small Nonprofits, and Email
Joanne Frtiz, who blogs for the nonprofit guide on About.com and the Nonprofit Carnival, did a fantastic wrap-up of their blogs most popular posts. Her top 4 posts were:
1. Small Charities Lag in Net Fundraising/Donor Retention
2. Could Philanthropic Equity Revolutionize the Nonprofit Sector?
3. Young Volunteers Want Short, Sociable, and Fun
4. A Receipt Is Not a Thank You: Online Donors vs Online Buyers
Best of 2012: Nonprofit Technology Grows Up
Peter Campbell has a thoughtful post on NTEN's blog about nonprofits and their use of technology. "I think that the best thing that happened in 2012 was that some of the 2010-2011 "bleeding edge" conceptual technologies stood up and proved they weren't fads. These aren't new topics for NTEN readers, but they're significant."
Data:
The clear winner for 2012 is data, says Peter. "It was the year of Nate Silver and the Infographic. Nate (as countless post-election pundits have pointed out), via his fivethirtyeight blog at the New York Times, proved that data can be analyzed properly and predict the future. I think this presents a clear challenge to nonprofits: You should keep doing your surveying, but for useful data on the demographics that fuel your mission, you need to partner with similar orgs and aggregate those results for more accurate analysis."
Cloud Computing:
Peter also discusses cloud computing and how it's no longer nebulous. "The question has moved somewhat soundly from "Should I move to the cloud?" to "Which cloud should I move to and when?" Between Microsoft's Cloud Services, Google Apps, and a host of additional online suites, there's a lot to choose from."
What are your favorite "best of" lists from 2012?


Allyson Kapin
Allyson has been named one of "Top Tech Titans" by the Washingtonian, one of the Most Influential Women In Tech by Fast Company, and one of the top 30 women entrepreneurs to follow on Twitter by Forbes for her leadership role in technology and social media. As Founding Partner of Rad Campaign, she leads the firm's client and online strategic services. For over a decade Allyson has helped non-profit organizations and political campaigns create dynamic and award-winning websites and online marketing and recruitment campaigns. She works side-by-side with her clients to meet their web needs and maximize their online effectiveness to create real world impact.