By: Allyson Kapin, Blogger-In-Chief

Direct Mail acquisition is one of the most expensive ways to raise money these days. When you factor in production, printing, and postage, a simple direct mail acquisition campaign runs about $20K to reach 50,000 people. Direct Mail typically generates a 0.5% to 1% response rate for acquisition, so that "payback" (the point at which you recover what you invested in the direct mail campaign) is taking longer and longer to achieve. According to Target Analytics, which analyzed over 70 nonprofits' direct mail programs, response rates have been declining over the past two years, and this decline is accelerating. To add more fuel to the fire, the Direct Marketing Association says that due to rising consumer hostility toward Direct Mail, laws have been proposed in 15+ states to create "Do Not Mail" registries.
One of the main drawbacks about Direct Mail is that the people who donate money, on average, are older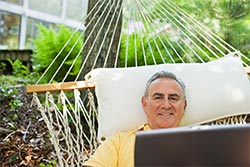 and older. In public broadcasting, for example, where direct mail is the main vehicle for acquisition (other than on-air pledge drives), the people donating in response to Direct Mail campaigns are 65+. To sustain their fundraising efforts, public TV stations badly need to attract younger members such as Baby Boomers.
Given the cost, lack of response rates, and hostility towards direct mail, not to mention the negative impact on the environment, should nonprofits continue to pour money into direct mail programs to reach new Baby Boomers? In short, nonprofits need to develop an integrated strategy using email marketing, outreach and social media to brand their organizations and raise money. It's critical that nonprofits use 2009 as an opportunity to go where their target audiences increasingly are—which is online. Early Boomers are pretty tech savvy, and have been using the Internet as a communications, ecommerce, and research tool for over 15 years. In the words of Vinay Bhagat, CEO of Convio: "Donors increasingly prefer online channels. While there's a lot of discussion targeting youth in online fundraising through micro-payments etc, which is sexy, the 50+ category is really the next huge dollar opportunity for nonprofits."
Connie Reece, co-founder of Social Media Club International and a Boomer herself, says in her presentation "Email Is for Old People" that organizations need to reach out to Boomers on social networks, and integrate this outreach with their email marketing strategy. "Your outreach should not be limited to social networks created especially for Boomers, sites like Eons or Grandparents.com," Reece says. "This age group is increasingly on Facebook, MySpace and Twitter -- more 'mainstream' social networks."
According to a recent study, the fastest growing demographic on Facebook is people aged 55+. On Care2.com, which has more than 10 million members, 25% of these members are 50+. Care2 is one of the few online communities that even offers a service to recruit new email subscribers for nonprofits' email lists, using permission marketing campaigns to ensure that the Care2 members actually want to join your list. [Full disclosure: Care2 operates the Frogloop blog, and hired me to be its editor. In addition, I have used Care2 several times as an effective source for recruiting new email supporters for clients of my consulting firm, Rad Campaign.] Another 2008 market research study conducted by NPD Group showed that 61 percent of Boomer Internet users had visited sites that offer streaming or downloadable video (e.g., YouTube and TV networks), while 41 percent had visited social networks (e.g., LinkedIn, Facebook, MySpace).
Reece warns people not to underestimate what Boomers are doing on online social networks. They are not just posting photos of their grandkids. "Boomers are sharing links to their favorite causes," says Reece. "Establishing a presence on social networks, although inexpensive as far as cash outlay is concerned, is time-intensive. Yet devoting the staff resources necessary to build relationships, and making your content easy to find and share on these sites, can help you connect with volunteers and donors who will spread the word about your cause --becoming, in effect, unpaid advocates for your nonprofit organization."
While online social networks are a great way to connect with Boomers, at the end of the day they will not replace acquisition or recruitment campaigns.
"Online gets stronger when donors can also (or instead of giving) speak up for something important to them," says Richard McPherson of McPherson Associates, a Direct Marketing agency. Online "values" advocacy is an especially neglected area of opportunity, adds McPherson, who wrote the recently published book "Digital Giving: How Technology is Changing Charity." "When we talk about issues such as independent journalism, preserving the arts, and tolerance for different views, we get good results -- in the mail and online," he says. "But when mail messages, or email messages, just talk about 'membership' instead of about 'values,' then they usually produce weaker results in both channels."
Some Resources to Reach Baby Boomers Online
BOOMj: A niche portal and social networking site serving Baby Boomers and Generation Jones.
Care2: A community of more than 10 million people passionate about making a difference. 25% percent of their members are aged 50+.
Eons: An online social network for Baby Boomers that reaches over 350K monthly visitors.
Eldr: News for the 60+ generation.
Facebook: Fastest growing demographic is 55+.
ReZoom: An online hub for Baby Boomers who "not quite ready for that AARP card."
YouTube: An estimated 20% of users are age 50+.
Twitter: Has an estimated 210,000 Boomers.
Also, check out Beth Kanter's article on baby boomers which has some great social media stats.
Do you know of other good online resources for reaching Baby Boomers? Have you successfully recruited Baby Boomers online for your nonprofit organization? If so, please post a comment and tell us how you did it!
Also: Do you think I'm overstating the case about the need for nonprofits to find alternatives to Direct Mail? Is Direct Mail still working effectively for your organization? Post a comment and let us know what you think.

Allyson Kapin
Allyson has been named one of "Top Tech Titans" by the Washingtonian, one of the Most Influential Women In Tech by Fast Company, and one of the top 30 women entrepreneurs to follow on Twitter by Forbes for her leadership role in technology and social media. As Founding Partner of Rad Campaign, she leads the firm's client and online strategic services. For over a decade Allyson has helped non-profit organizations and political campaigns create dynamic and award-winning websites and online marketing and recruitment campaigns. She works side-by-side with her clients to meet their web needs and maximize their online effectiveness to create real world impact.