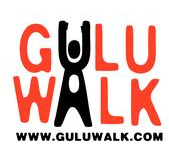 People are lacing up their sneakers, hitting the pavement and supporting many worthwhile causes across the world. AIDS walks, Cancer walks, and many other walks are scheduled across the nation throughout the year. I would venture to say that nearly everyone has heard of some type of run, walk, or bike ride as a means to raise funds and awareness.
But let me ask you this: how did you hear about the event? Sure, word of mouth, traditional print-ads, and local news reports are all terrific ways to spread the word, but one organization took a very different approach and reaped tremendous rewards.
A Canadian nonprofit called Athletes for Africa (A4A) organized the GuluWalk to raise money to make a difference in Africa's most under-developed regions (specifically, abandoned children in northern Uganda). A4A organized the first GuluWalk in 2005 and raised over $40,000 dollars. For 2006's walk; however, A4A turned to social networking to gain support.
Specifically, A4A used YouTube, Myspace, Flickr and Facebook to promote the walk. GuluWalk also incorporated a great interactive feature on their main page to show some specifics about their supporters. In total, over 30,000 people in 82 cities in 15 different countries laced up their sneakers to hit the streets! The results? Nearly $600,000 in donations and more than 15,000 unique email addresses were collected. That's 1,200% increase in fundraising!!
I have a feeling 2007 will be even more successful. Just last week, Athletes for Change threw a GuluWalk Gala and raised another $50,000. Success seems to be in store for A4A in 2007, but can the streets and sidewalks of the world handle all of these supporters?
Check out GuluWalk on these Social Networks: