Justin interviewed Dick McPherson and Lisa Daniels of McPherson Associates on online fundraising--its history, how it relates to direct mail marketing, and where we can expect it to go in the future. McPherson Associates has a solid history of helping nonprofits with both direct mail and online fundraising campaigns (basically, both Dick and Lisa are expert campaigners). In the interview, Dick shared his thoughts on the strengths and weaknesses of email as a more social tool, as opposed to direct mail as an essentially solitary and contemplative tool. Some changes he expects for the future include increased cell phone giving, project based giving (as opposed to general gifts to an organization), increased activism by donors in turning out other potential donors, and the integration of shopping into supporting a cause. Lisa gives us a specific example of modern marketing: the McPherson Associates campaign for the Amsterdam-based women's advocacy group Mama Cash--the "88 Day Campaign." She explains their success from tailoring the technology of the campaign to their target audience. Listen to the interview below and tell us your thoughts!


About Dick, Lisa and McPherson Associates :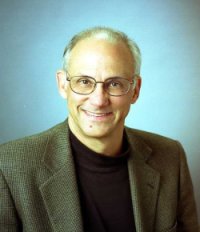 Richard McPherson helps non-profit organizations create communications strategies that encourage volunteerism, activism and philanthropy. He served with the Martin Luther King Center, the Natural Resources Defense Council and Earthwatch before founding Philadelphia-based McPherson Associates in 1984.


His firm has provided communications and fundraising services to the American Red Cross, The Carter Center, Planned Parenthood, The Women's Funding Network, the National Trust for Historic Preservation, UCLA, Cornell University, the University of Connecticut, the Juilliard School at Lincoln Center, Sesame Workshop, PBS, NPR and many leading public stations throughout the U.S.


In 2003 Mr. McPherson's firm joined the London-based Management Centre as U.S. partner for its international network supporting NGOs and government agencies worldwide. He serves as Communications Consultant to the United Nations Environment for Europe program in Geneva, Switzerland and previously helped develop a fundraising program for The American University in Bulgaria, one of the first Western-style universities created in Eastern Europe after the fall of communism.



He is 2005 Co-Chair of the DMA Nonprofit Federation New York Conference and an Advanced Workshop Presenter at the 2005 International Fundraising Congress in Amsterdam. He is currently a faculty member of the New York University Center for Philanthropy and Fundraising, and an online contributor to The Charity Channel.


Mr. McPherson has served as advisor to Mrs. Martin Luther King, Jr., former UN Ambassador Andrew Young and philanthropist-activist Stewart R. Mott. Mr. McPherson holds a degree from New York University with graduate study at Harvard University and was a founding Fellow of the Temple University eBusiness Institute at the Fox School of Business and Management.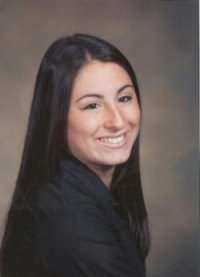 Lisa Marie Daniels is the Project Manager for McPherson Associates, Inc., where she oversees the marketing and fundraising communication projects of clients in advocacy, public broadcasting and other non-profit organizations.


Before joining McPherson Associates in 2004, Lisa was the online content manager for CommunicationFitness, an online teaching website aimed at strengthening students' English and grammar skills. She was also a staff reporter for The Review, the award-winning newspaper of the University of Delaware, where she researched and wrote news, features and sports articles.


Lisa holds a degree in Political Science with a concentration in Journalism from The University of Delaware where she also minored in Psychology and Religious Studies. She is currently pursuing her Masters in Communication at Villanova University. Recently, her paper entitled "Marketing to the Majority Minority" was published in Villanova's Academic Journal, Concept.





McPherson Associates, Inc. is a full-service direct marketing and communications agency providing non-profits and NGO's with innovative ideas to connect with their supporters. We develop fundraising tools to increase visibility, boost revenue and maximize public support.