Is your nonprofit about to launch a year-end online fundraising campaign? If you answered yes, then check out this fundraising checklist before you hit the "send" button to your entire list.
Have You Defined a Specific Campaign Message?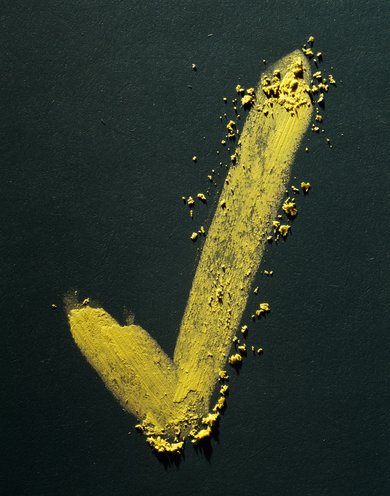 Millions of people are hit with online fundraising campaigns during December. If you think your organization can compete in the 'battle of the inbox' in a tight economy with a generic message like "don't forget us this holiday season," think again. You need to come up with compelling reasons why your members should donate money to your organization as opposed to spending it on themselves and family or donating it to one of the 10 other charities also asking them for money.
Are Your Series of Online Fundraising Appeals Connected to Each Other?
Many nonprofit's tend to conduct a multi-part online fundraising campaign over the course of December. Is there a common theme or goals that are used in all the appeals? For example, if I was a fundraiser for a local food bank, I may want to focus my online series on raising $50K to feed 5000 families this holiday season or something similar.
Is the Donate Ask Front and Center?
There are two important things to remember when writing your online fundraising appeals. 1. People don't read appeals, they skim the text. 2. Donors decide within a couple of seconds if your fundraising appeal is compelling enough to continue skimming. Given these facts, it's critical that the donate pitch be in the first paragraph of the fundraising appeal. Then repeat the donate pitch (but with different language) at least three more times through out the rest of the appeal to reinforce the message and maximize donations.
Are you Segmenting Your Lists?
Querying and segmenting your online membership may not be a ton of fun, but it's vital to the success of your online fundraising program. You need this information to tailor appeals to different segments of your list. Why would you send members of your list who have never donated to your organization the same exact appeal to members who have donated $250 3x in the past 12 months? These two audiences are connected to your nonprofit very differently and therefore should receive different appeals that match their level of engagement.
Did you Schedule An Email to Close the Loop?
All too often, nonprofits forget to thank their donors and close the loop in online fundraising campaigns. Donors want to know if you met your goals. So take the time to build better relationships with them and schedule follow up emails. Also make sure you include any compelling stories, successes, or photos so donors feel that their donation made a difference.
*Interested in learning how to maxamize year-end giving by incorporating marketing and communications best practices and tweaking your nonprofit's donation page? Sign up for the The Procrastinator's Guide to Year-End Fundraising TeleConference scheduled for December 3rd.
You should follow Frogloop on Twitter.

Allyson Kapin
Allyson has been named one of "Top Tech Titans" by the Washingtonian, one of the Most Influential Women In Tech by Fast Company, and one of the top 30 women entrepreneurs to follow on Twitter by Forbes for her leadership role in technology and social media. As Founding Partner of Rad Campaign, she leads the firm's client and online strategic services. For over a decade Allyson has helped non-profit organizations and political campaigns create dynamic and award-winning websites and online marketing and recruitment campaigns. She works side-by-side with her clients to meet their web needs and maximize their online effectiveness to create real world impact.