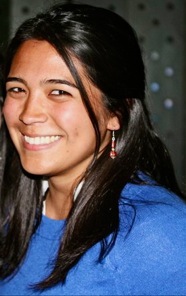 Creating Change is the premier annual organizing and skills-building event for the Lesbian, Gay, Bisexual, Transgender community and their allies. The conference is run by the National Gay and Lesbian Task Force and attracts more than 2,500 people from all over the country. Presenters and participants come from all walks of life, including members of the business community, elected officials, students, faith leaders, and staff and volunteers of nonprofit organizations. Exhibiting with Care2 are organizations like GLSEN, The Human Rights Campaign, SAGE, The Trevor Project, The Gay & Lesbian Victory Fund, Immigration Equality, NARAL Pro-Choice America, and Planned Parenthood Federation of America. The response by conference attendees to Care2's presence has been overwhelming.
"It's great to see Care2 at Creating Change. As social networking takes on more of an importance in our fundraising and advocacy strategies, it's great to be able to partner with an organization that supports progressive and LGBT causes," says Mardi Moore, Membership Manager at the National Gay and Lesbian Task Force.
Care2 has had a long history of working on behalf of the LGBT community to help organizations identify new progressive supporters and win critical campaigns, including the passage of the Matthew Shepherd Hate Crimes Prevention Act. Attending the conference on behalf of Care2 are Kara Fujita and new Care2 Director of Nonprofit Services, Dane Grams, a 14-year veteran of the LGBT Rights movement.


"As Care2 continues to grow, you can expect to see us play a bigger role in helping the LGBT community achieve their goals," according to Grams. "Care2 is proud to partner with such great organizations and make a difference for the LGBT community."
Search and sign some of our
petitions
in support of the LGBT community, and visit our
LGBT cause channel
for the latest news!
By the way, if you are at Creating Change this weekend please by the Care2 table or contact
Dane
and
Kara
to say hi!