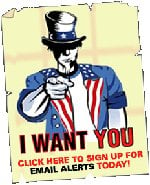 Just wanted to let y'all know that Care2 has a great new partnership with Youth Policy Action Center (YPAC) - check out the amazing work they're doing with 100 nonprofits dedicated to mobilizing support for forward-thinking youth investment policies.
YPAC is an umbrella group formed by the Forum for Youth Investment, Mobilize.org and a few organizations who won Capitol Advantage's Youth Civic Engagement Award in 2004. The Forum convened these groups and they agreed to work together to do what no single organization could do on their own - build a large online audience for action on youth policy. Capitol Advantage iced the cake by donating the software to run the site.
The strategy is working. Since launching in April of 2005 with 30 organizations, YPAC has added about 70 new members, facilitated tens of thousands of advocacy actions, and gained national media attention. And the site rocks. Visitors to the YPAC site can take action on legislation, get access to information and tools, find volunteering opportunities, make friends, blog, become a member and donate.
In a sense, YPAC is taking a play right out of Care2's playbook - you know, aggregating a single audience for multiple nonprofits. When I learned about YPAC, I thought it was pretty smart idea, of course, so I proposed a partnership to Thaddeus Ferber, Chair of YPAC, to help accelerate the online organizing that YPAC is spurring in the child advocacy sector.
Given the collaborative nature of YPAC, I suppose I shouldn't have been surprised that Thaddeus was game. After a few productive brainstorms with Thaddeus and YPAC Vice Chair David Smith of Mobilize.org, we came up with a creative partnership that will help YPAC, YPAC members, and Care2. At the heart of the collaboration is cross promotion. Care2 will build awareness of YPAC within our community and vice versa over the next year. YPAC will also introduce Care2's online advocacy and advertising services to it's members, many who are fairly new to online organizing.
As Thaddeus put it, "YPAC emerged from the spirit of collaboration - that we can accomplish more together than we can alone. The same spirit drives Care2. It is only natural that YPAC and Care2 would join forces together."
David Smith added, "The Internet has redefined how we communicate, create, and engage with each other, and it's about time it revolutionizes the way we participate in our government. Care2 has led the way, and YPAC is excited to change the game of civic engagement through this partnership."
A big bonus for me is that working with Thaddeus and David is really fun and I'm gratified to help support so many groups in what is shaping up to be an important year for youth policy.