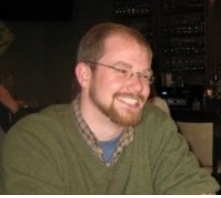 Last week I posted an article about developing a nonprofit website on a small budget using tools like Google Sites. While there are many positive aspects to building a website using Google tools, there are also some downsides. Lets explore them.
Downsides of Google Sites
The most significant shortcoming of Google Sites is their inability to map to a naked domain (ex: http://gbyd.org); users who try to visit a site without including "www." will get an error. While I actually worked for a professional nonprofit organization whose hosted website had the same shortcoming, this is absolutely the most unprofessional and disappointing feature of Google Sites. What's really surprising about this pitfall is that other platforms offer this feature such as Blogger, which is also owned by Google. WordPress.com also allows you to map to a naked domain, but they will charge you for it.
Other shortcomings aren't as significant but can be frustrating
No built-in RSS feed - Unlike the two blogging platforms I've been using for comparison, Google Sites does not have the ability to blog and generate a RSS feed so people can subscribe to your content. I mentioned this earlier, but if you plan to generate content on a regular basis and want to easily syndicate it, Google Sites probably isn't the best fit.
No comments - If you do take advantage of the quasi-blogging capabilities of Google Sites, beware you'll still miss out on possibly the most useful part of a blog: dialog. Only contributors to the site can write something to it.
Limited customization – While you have a number of themes to choose from and can make tweaks to the layout, fonts, and colors, there still isn't a lot that can be done in terms of customization. For me the most frustrating piece is not being able to edit the header. We still need a banner-sized logo to put there, but in the meantime, it'd be nice to add text, links, and other content in that area.
Inability to configure the title of the site – When you visit www.gbyd.org you'll see the site title listed as "Home (Greater Boston Young Democrats)," which certainly isn't the way I would prefer the pages be displayed, but yet we can't find anywhere to customize it (helpful advice via comments would be appreciated).
Blocking iframes and java script codes – While Google boasts many gadgets you can add to your site, it is frustrating that like WordPress.com, Google Sites does not allow the embedding of code from many 3rd parties
Putting Planning into Action
After considering our needs and researching our options, the first step was to purchase our domain name. We purchased ours from Dreamhost for $9.99/year. Their prices were a bit cheaper than godaddy.com (another commonly used domain registration service). I heard more positive feedback about their hosting in case we wanted to use them as a webhost, and their customer service has been responsive. That said, go shop around!
Next came the process of actually working in Google Sites to develop content and add features. I can't stress enough that every organization's needs are different, so think about what types of pages and sidebar widgets will add value to your visitors, but here's some resources on the links you'll see at www.gbyd.org:
So you want to invest in a hosted solution… and other resources
Good for you – everyone's needs and resources are different, and if you can invest in a hosted website there are several great options out there. Here are some helpful resources to help you get started.
OpensourceCMS.com was created to give you the opportunity to "try out" some of the best free and open source software systems in the world. Each system listed here provides a user demo so you can make an informed decision regarding which system best suits your needs without having to go through the tedious process of installing multiple systems only to find they don't do what you require.

The CMS Matrix is provided as a community service to everyone interested in looking for a means to manage website content. Here you can discuss, rate, and compare the various systems available on the market today.
NTEN Content Management System Satisfaction Report is the result of surveying hundreds of your peers in order to provide you with a wide array of opinions about CMSs, and the characteristics of the vendors providing those products. Once you have identified two or three systems that meet your organization's needs, this report can help you to make your final decision as to which system is right for your organization. This is free to NTEN members and $25 for non-members.
It is also great to see that foundations and businesses are recognizing the need and importance of websites for nonprofits, and are supporting that work. If your a nonprofit that needs a new site, consider requesting more information from one of these groups.
Taproot Foundation's Service Grants Program Through their Service Grants, they are working to provide high-potential nonprofit organizations with the tools and services necessary to maximize the impact of their critical work in the community. Visit their grant catalog to see a complete listing of the services they provide.
CommonImpact connects skilled professionals from global companies to high-potential local nonprofits. Leverage pro bono expertise from the world's most successful companies to deliver your services more efficiently, generate greater awareness of your organization, and raise money more effectively. Click here to learn more about their services. Here's a casestudy from one website redesign that CommonImpact made happen.

Grassroots.org offers free website design services for nonprofits by matching interested organizations with professional website design volunteers. Prior to accepting a volunteer, they conduct a thorough review of their past work experience and abilities to ensure a successful project. Current volunteers working on nonprofit web projects range from talented student designers to professional consulting firms. Check out their Gallery of Volunteer Designed Sites.
Have you had to put your website together on a shoestring? What did you use? Are you happy with it? Do you know of other opportunities for nonprofits to receive free technical assistance?
This article was written by Kevin Gilnack. Kevin is the Membership Development Associate with the Providers' Council. He also chairs the Greater Boston Young Democrats, co-chairs the National Council of Nonprofits Shared Webinar Subcommittee, and sits on the Young Democrats of Massachusetts Board of Directors and on the National Council of Nonprofits Products & Services Committee.
You should follow Frogloop on Twitter here