Your supporters love shopping for gifts that support causes. Lucky for you, it's the holiday season. Seize this opportunity to capture supporters attention and raise more money in the next thirty days. Need some tips to get you started? M&R released a guide that outlines best practices in holiday gift-giving programs.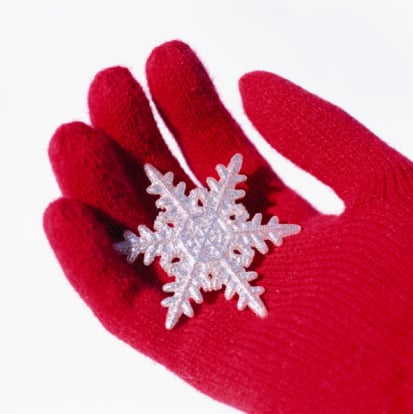 Get to Know Your Competition.
Your supporters are holiday shopping, not making a donation. Take a look at mainstream e-commerce sites like Amazon, Best Buy, Itunes, and make sure your own organizations e-commerce section provides a similar and intuitive user-experience. Another words make it easy for them to quickly view the gifts you are selling and to purchase them. Streamline your purchasing process to three or four simple steps: Add to Cart > Enter Your Information > Personalize Gift Card > Review & Place Order.
Understand What Motivates Donors.
"We've found that gift-giving programs draw on different donor motivations than traditional end-of-year fundraising, so nonprofits shouldn't necessarily think of those programs as competing with each other," said M&R.
Consider surveying your donors to learn what motivates them to purchase holiday gifts that support causes. It's also a good idea to segment your list between gift-givers and donors. Then, take a look at the overlap between your donor and gift-giver file to determine if this strategy makes sense for your organization.
Be Specific, But Make It Special.
Gifts should be compelling and personal. Make sure you seed your catalog with appealing graphics and include a pithy description for each gift.
Don't Forget The Gift-Wrap!
Packaging always matters. Use eye-catching images.
Give Supporters Lots of Options.
Offer donors multiple fulfillment modes, whether paper cards with printed custom messages sent to the recipient by your organization, e-cards for immediate (or scheduled) delivery, or printable cards the buyer can put in an envelope and bring to a holiday party.
Promote Away!
Personalize your emails, time them right and:
Promote your gift-giving program prominently on your homepage.
Test renting outside lists for standalone email promotions – from nonprofit-related lists to media lists and promotional lists whose demographics line up with your donors'.
Reach out to a few key media markets to start building your brand – hit them with targeted email list buys, online and offline ads, and earned media.


Allyson Kapin
Allyson has been named one of "Top Tech Titans" by the Washingtonian, one of the Most Influential Women In Tech by Fast Company, and one of the top 30 women entrepreneurs to follow on Twitter by Forbes for her leadership role in technology and social media. As Founding Partner of Rad Campaign, she leads the firm's client and online strategic services. For over a decade Allyson has helped non-profit organizations and political campaigns create dynamic and award-winning websites and online marketing and recruitment campaigns. She works side-by-side with her clients to meet their web needs and maximize their online effectiveness to create real world impact.