As nonprofits scramble to meet their year-end fundraising goals, this is also a great time of year to reflect on what online fundraising and advocacy strategies worked well in 2009. But what's coming up in 2010?
Frogloop asked some of the best nonprofit experts what should organizations focus on in 2010 to be successful in fundraising, online advocacy, online marketing, and social media? Here's their advice.

Cheryl Contee, Fission Strategy: In 2010, nonprofits need to get serious about mobile outreach. A July 2009 Pew Internet study found there is no digital divide for online when you factor in mobile access. 2010 is the year to make sure your WordPress blog has a plugin installed to make the site mobile-friendly. 2010 is the year to begin asking for supporters for their cell phone numbers at the same time they collect email addresses.

Jocelyn Harmon, Care2: Now more than ever nonprofits should not only be thinking but planning to diversify their income. A new report from the Washington Regional Association of Grantmakers shows definitively that grantmakers expect to give fewer grants in 2010 than in 2009.
According to the report, "More [foundation] respondents expect their grants budgets to decrease than increase in 2010. Nearly half expect a decline; roughly one in six expect a decline of 5% or less. Nearly one-third expect grants budgets to increase. Approximately one-quarter are not sure."

I can't help but assume that this echoes budget realities of other foundations across the U.S.
What this means for nonprofits:
It's imperative to build new income streams whether from individual or major gifts and/or earned revenue - now! Another possibility is for nonprofits to merge and/or collaborate to achieve greater economies of scale in programmatic impact and administrative costs. In short, it's likely we've only seen the tip of the iceberg when it comes to the decline in foundation funding for nonprofits. In order to survive and thrive, charitable organizations must start now to build new and diverse strategies to bring in the money.

Beth Kanter, Beth's Blog: Keep on learning in incremental ways to improve results of what you're doing to build your network using social media while keeping in mind your ultimate your outcomes - what is the change in behavior or call to action you hope to accomplish? Don't have your schedule so filled with so many things in your to do list that you're so focused on getting things done that you can't make things happen. Make room for strategic serendipity.
On the technology tactics/tools side - keep an eye on social network analysis and ways that you understand your network and can make good strategy decisions. Also, location-based social networks, real-time web, and self-organizing platforms.
*Editors Note: Be sure and also check out the great post Beth wrote about four words to keep an eye on.

Michelle Murrain, Open Issue LLC: 2010 is going to be a big year of consolidation in the CRM/Donation management software/service space. Nonprofits are relying on older, closed systems that don't provide the kind of integration with other organizationally-critical systems, such as communications (CMS, Social Media, etc.) I think nonprofits are going to be increasingly looking to integrate their varied data and content flows more elegantly and efficiently. I think it's also the year that social media graduates from hype machine to tool that nonprofits begin to take real advantage of as they recover from their unnecessary stress over it.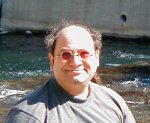 Alan Rosenblatt, Center for American Progress: Nonprofits should take social media very seriously, monitoring their brand and issues, using it to engage in the national policy debate, and measuring there effectiveness.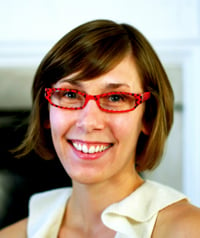 Amy Sample Ward, NetSquared: There's been a great focus on an examples of successful work from 2009 in community building. Organizations have done a terrific job (obviously there's lots more work to b done...) empowering and building their communities on and off line. Now it's time to build movements. Organizations, community groups and anyone interested in making change need to work together for global movements instead of disparate and replicated campaigns. And luckily for us, we have technologies to help us do it!
I know it'll continue to be a focus of mine in 2010!
Mal Warwick, Warwick Associates: Take a very close look at your year-end fundraising results for 2009—toward the end of January, when all the money has been banked. These days, the conventional wisdom has it that the Great Recession is over. Optimism is in the air, not just in the nonprofit sector but in much of the country. We're all hoping that philanthropy will look up in 2010. But let's make our plans on the basis of hard facts, not hopes.
You should follow Frogloop on Twitter.

Allyson Kapin
Allyson has been named one of "Top Tech Titans" by the Washingtonian, one of the Most Influential Women In Tech by Fast Company, and one of the top 30 women entrepreneurs to follow on Twitter by Forbes for her leadership role in technology and social media. As Founding Partner of Rad Campaign, she leads the firm's client and online strategic services. For over a decade Allyson has helped non-profit organizations and political campaigns create dynamic and award-winning websites and online marketing and recruitment campaigns. She works side-by-side with her clients to meet their web needs and maximize their online effectiveness to create real world impact.