The stats are in, and end-of-year online fundraising was an amazing success for several organizations in the nonprofit sector. Over at our agency Rad Campaign, our clients beat their fundraising projections between 40% to 70%. M+R surveyed 22 of their clients and saw great growth as well. We've dug through the data and have boiled it down for you.
More money was raised online. Overall, nonprofits raised more money online in December 2015 vs. 2014. $9M more was raised, a 10% increase.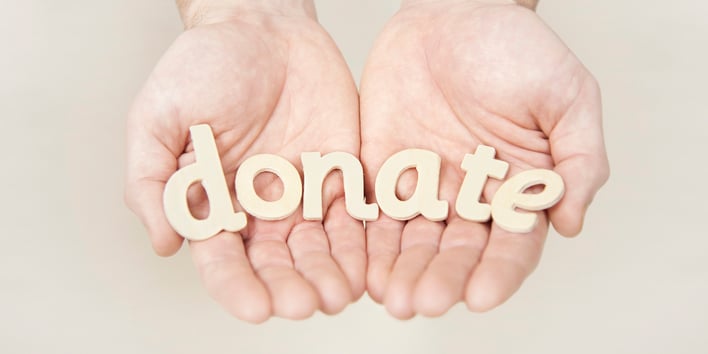 #GivingTuesday is still going strong, but it's not enough. The first Tuesday in December typically marks the beginning of year-end fundraising, and 2015 was no exception. The median group in M+R's study saw a 79% increase in giving compared to 2014. Even though giving was up, #GivingTuesday still only accounted for 3% of all online revenue raised in December, so don't put all of your eggs in #GivingTuesday's basket.
Email isn't dead. We've said it before, and we're sticking to it. While email won't necessarily garner the MOST money, it still accounts for 1/3 of the online revenue donated by email subscribers who respond to fundraising appeals. Now this is significant - 77% of orgs received more money via email in 2015 than they did in 2014. The remaining 2/3 of online revenue they received came from a mix of other online channels. Make sure you're meeting all of your donors where they're at – even if that means juggling a few different online channels that your donors are spending their time on.
Get creative with your subject lines. Email is still alive and kicking, but you'll only survive through all of the noise in people's inboxes if you're creative and engaging. Email revenue was up, for the most part, due to increased email volume (as well as increased list size). Just over half of the orgs surveyed sent more email fundraising appeals this December than in 2014.
Did you track your online fundraising in 2015 to compare it to your 2014 data? If not, make sure you tracked how well you did last year so you can compare with 2016. Figuring out what fundraising looks like for your constituents is critical to the sustainability of your organization. It's important that you fail fast, and replicate what's working.

Allyson Kapin
Allyson has been named one of "Top Tech Titans" by the Washingtonian, one of the Most Influential Women In Tech by Fast Company, and one of the top 30 women entrepreneurs to follow on Twitter by Forbes for her leadership role in technology and social media. As Founding Partner of Rad Campaign, she leads the firm's client and online strategic services. For over a decade Allyson has helped non-profit organizations and political campaigns create dynamic and award-winning websites and online marketing and recruitment campaigns. She works side-by-side with her clients to meet their web needs and maximize their online effectiveness to create real world impact.