Update: Thanks for all of your nominations. Vote for one of the amazing finalists here.
The finalists include:
Colorlines: Justice for Sandra Bland
Race Forward advances racial justice through research, media, and practice. Their tireless reporting and direct calls to action through the Colorlines site mobilized thousands and generated sustained media coverage of questions of race, gender and the use of force by police. Their reporting on the Sandra Bland case brought nationwide attention to her cause.
Covenant House International: Not a Game
"Not a Game" is an advocacy campaign designed to help constituents learn about the shocking sex trafficking of minors that takes place around major sporting events. The campaign drives visitors to sign a petition to the Attorney Generals, share the site and its graphic content, and join a Thunderclap campaign. A large portion of advocates from last year's "Not a Game" campaign lent their voice to the passage of 12 critically important anti-trafficking bills in 2015.
Oxfam America: Lives on the Line - The Human Cost of Chicken

Oxfam created a comprehensive storytelling platform about poultry workers to drive meaningful change in three areas of worker treatment: compensation, health and safety in the workplace, and workplace discrimination and harassment. Signs of progress include pay increases for workers, a new OSHA program to monitor worker saftey, and support from 15 members of Congress.
WWF: End Elephant Slaughter - Save Their Ivory Tusks
In June of 2015, WWF co-hosted the Ivory Crush in New York's Times Square alongside the US Fish and Wildlife Service, and invited a select group of WWF activists to band together in support, both in person and via live stream.
Fight for $15
This extraordinary combination of field organizing and online mobilization has secured real wage gains for tens of thousands of working people in New York, Los Angeles and cities across the country and spur actions from major employers like Walmart to begin to address low wages for service workers.
-------------
Exciting news. Care2 just launched their annual Care2 Impact Prize to honor achievements in the nonprofit sector. Today's the start of the nomination process to select the winner of the seventh annual Care2 Impact Prize, which recognizes a campaign or initiative in the charity sector that has made an outstanding impact on the field of online advocacy, online fundraising or both.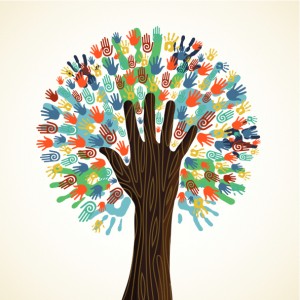 The award will be presented at the 2016 Nonprofit Technology Conference in San Jose in March.

The deadline for nominations is 12:00 pm (EST) on Friday, February 5.

Any member of the nonprofit community is welcome to make a nomination. The finalists will be selected by a panel of judges from the pool of nominations, then YOU will vote for the winning initiative!

Which nonprofit campaign did an outstanding job this year? I can think of several but no spoilers. So take a moment right now and nominate a campaign or initiative that has made a great impact.

Allyson Kapin
Allyson has been named one of "Top Tech Titans" by the Washingtonian, one of the Most Influential Women In Tech by Fast Company, and one of the top 30 women entrepreneurs to follow on Twitter by Forbes for her leadership role in technology and social media. As Founding Partner of Rad Campaign, she leads the firm's client and online strategic services. For over a decade Allyson has helped non-profit organizations and political campaigns create dynamic and award-winning websites and online marketing and recruitment campaigns. She works side-by-side with her clients to meet their web needs and maximize their online effectiveness to create real world impact.