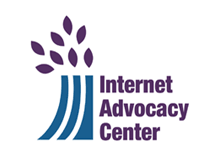 Yet another fantastic Internet Advocacy Roundtable took place at the Care2/Oxfam offices! Thanks to Alan Rosenblatt for hosting and Michael Bassik and Emily Williams from MSHC Partners and Daphne Schwab from The New York Times for presenting their takes on online branding.
If you missed this month's Roundtable, sign up for the frogloop Nonprofit Events Calendar to make sure you don't miss another event! You can catch up with the all the action in the next couple of days as it's posted here, or, if you can't wait, here's some great takeaways right now:
The most important part of your online branding is to make sure that your logo, images, text, and every other aspect of your website portray the message about your nonprofit that you want the world to see.
Stay consistent - all of the elements of your nonprofit's online prescence should contribute to your image. Regardless of whether people click-through or take action, as long as they can see who you are with respect to a cause, it's important and leaves an impression.
The higher the number of clicks an ad gets doesn't necessarily equate to a higher number of conversions.
Target your audience: before pouring money into an online ad campaign, make sure the audience of the site your ad appears on is likely to be interested in your nonprofit.
Running ads that link with a co-registration campaign, like those offered by Care2, are fantastic ways to boost your lists
We look forward to seeing you at the next roundtable!