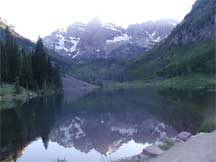 Self-review isn't always easy--it's hard to let go of a good idea on your website, even if the idea doesn't generate good results. However, in the article "Online Fundraising: the Weight of the World Rests on Understanding Your Organization's Web Stats," Liz Murphy of Redboots Fundraising reminds us that whether you're selling the latest styles or an important cause, the customer is always right.
As much as direct marketers pay close attention to response rates from mailing, nonprofits who use internet marketing must find ways to track how effectively they are convincing visitors to donate, sign petitions, download information, or do whatever else it may be that the nonprofit wants them to do (Murphy calls this the conversion rate). Not all designs are created equally, either: "I've seen donation-page conversion rates from a low of 0.5 percent (the site had problems) to a high of 17 percent for optimized sites. For relief organizations collecting donations for the recent Indian Ocean tsunami disaster, that number shot up to 30 percent." Basically... well... the weight of the world rests on understanding your web stats.
Are you all already doing this? Any advice or questions?