"If 2009 was the year of the "tweet", 2010 is the year of the "check-in", said Joe Waters, Director of Cause and Event Marketing at Boston Medical Center on this weeks Live Discussion over at the Chronicle of Philanthropy. After all, location apps like Foursquare and Gowalla were the breakout technology at SXSWi just a few months ago. Following SXSWi though, Frogloop questioned if apps like Foursquare are a novelty or buzz worthy, particularly for nonprofits.
Estrella Rosenberg, who founded Big Love Little Hearts, which works to provide life-saving surgery to children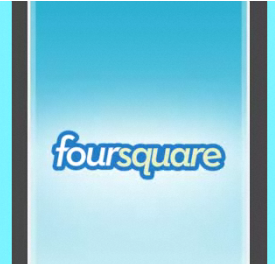 with congenital heart defects in developing countries, has been using Foursquare for advocacy as well as to raise money and connect with constituents and volunteers.
"I recently did an advocacy, awareness and fundraising campaign called #100X100 using Foursquare that raised $25,000 in 24 hours and prompted more than 800 supporters to call their Congressmen," said Rosenberg.
While Rosenberg may not have raised buckets of money, generating $25K in 24 hours and getting 800 people to call their Congressperson is not insignificant.
What was some of Rosenberg's key tactics? "We levied the power of check-ins connected to Twitter and Facebook and got a donor to contribute $1 for every time someone checked-in (or tweeted) with the hashtag #100X100 on a specific day," said Rosenberg.
Also "the ability to leave tips with embedded links and the shout-out feature [made] foursquare a great medium for promoting [our] advocacy efforts," said Rosenberg.
Waters says that Boston Medical Center has their best luck with the people who are already using social media like Facebook and Twitter. "It's a simple extension. I find it's easier to get "early adopters" hooked and then work your way out to people who are less familiar with social media. In short, start with the inner circle," said Waters.
How can nonprofits (big or small) start raising money or connecting with constituents on geo-location social networks like Foursquare and Gowalla? Rosenberg and Waters had a few suggestions.
Have a sponsor donate $1 every time someone checks into their venue and shows it to the manager/cashier/etc.
If you're coordinating an event, give attendees an opportunity to earn a swarm badge for being there with more than 50 people, or a super swarm badge for being there with more than 250 people. These badges are often hard to acquire and are considered a bonus.
Add a contest such as a random lottery drawing of everyone who checks-in or a prize for the person with the best "shout-out" when they check-in.
Don't expect Foursquare to make a special badge for your nonprofit. Stick with check-ins, mayor ships, and connections to offline opportunities.
While Waters said that geo-location apps like Foursquare will be huge and that everyone will be using it just like Facebook, he recommends that time-strapped nonprofits pick their spots with social networks. "It's impossible to devote time to everything. If Foursquare seems to be the network of choice, and it fits with your strategy, stick with that."
Have you experimented with Foursquare for your nonprofit? Was it a success? Total flop? I would love to hear about it in the comments section.
More Resources
You should follow Frogloop on Twitter.

Allyson Kapin
Allyson has been named one of "Top Tech Titans" by the Washingtonian, one of the Most Influential Women In Tech by Fast Company, and one of the top 30 women entrepreneurs to follow on Twitter by Forbes for her leadership role in technology and social media. As Founding Partner of Rad Campaign, she leads the firm's client and online strategic services. For over a decade Allyson has helped non-profit organizations and political campaigns create dynamic and award-winning websites and online marketing and recruitment campaigns. She works side-by-side with her clients to meet their web needs and maximize their online effectiveness to create real world impact.