A new study called, 2011 Nonprofit Communications Trends Report: And What it All Means for Your Good Cause shows that small and mid-sized nonprofits are clearly moving online when it comes to organizational communication and fundraising.
According to the study, "online marketing tools now dominate, with 96% of participants identifying their website as being a very or somewhat important tool, and 94% identifying email marketing the same way."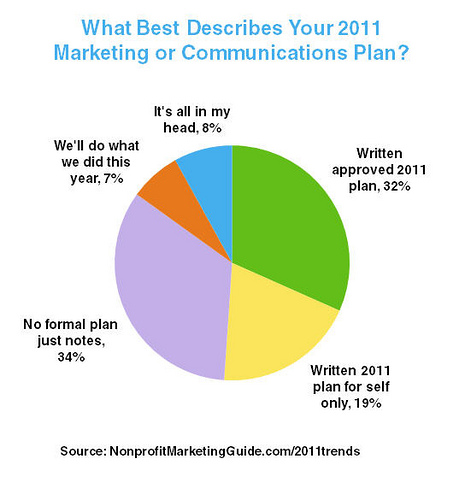 This compares to 67% of participants who identify print newsletters and direct mail as very or somewhat important tools.
Kivi Leroux Miller, President of Nonprofit Marketing Guide and the study's author said, "It's not surprising that online tools rank higher for small and mid-sized nonprofits given the fact that they are often under-resourced. Online tools provide nonprofits with a great opportunity to provide high-touch communications at a lower cost than for example, direct mail, paid advertising, and texting."
I was happy to see that small and mid-sized nonprofits believe in the power of online communications but this study raised additional questions for me.
How are small and mid-sized nonprofits acquiring prospective donors, volunteers, members and supporters online? I.e., How do they find new folks to market to?
What's in those emails? Are nonprofits still wedded to the dreaded two page e-newsletter or are they moving to more actionable communications, which invites supporters to DO SOMETHING?
How are small and mid-sized nonprofits building their communications capacity, both staff time and knowledge, so that they can do even more online?
Do you have the answers? What is your nonprofit doing to address online acquisition, content-creation and communications capacity?