Are you impressed every time a blog post by your organization gets a lot of retweets? How about all those social shares on Huffington Post and Mashable? How many times has your boss come to you and asked "why can't we get those social share numbers?"
A new study by Chartbeat, which measures real-time traffic for some of the biggest websites like Upworthy, said their research shows that many people aren't reading articles that they retweet.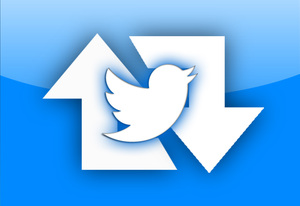 Josh Schwartz, Chartbeat's lead data scientist said that "Facebook shares would reflect the same pattern."
Upworthy says they have found that web visitors who consume about 25% of an article are more likely to share it on social media than people who moved onto to something else. They also found that people who read the entire article are even more likely to share it on social media.
"There is obviously a correlation between number of tweets and total volume of traffic that goes to an article," Schwartz says. "But just not a relationship between stories that are most heavily consumed and stories that are most heavily tweeted."
Over at Buzzfeed they found that social media shares occur by users who have spent 3.5 minutes on a page on a desktop computer, or over 2 minutes on a mobile device.
I'm not surprised by this data. There is just too much information to consume on the web these days so it's impossible for people to read it all. Plus people tend to skim on the web, especially with the rise of mobile devices.
It's alarming that so many people are sharing articles with friends, colleagues, and strangers when they barely read the articles. It's even more disturbing when you factor in that Nielsen's research shows that 92% of people trust recommendations from friends and family.
What Should Your Organization Measure?
If social shares and pageviews shouldn't be your main source of measurement what should you be measuring?
Bounce rates and Time Spent on Website and Posts: Are people staying on your website and looking at other pages? Or are they immediately bouncing off your website? When you share an article on social media, how long are people staying on that page to read the article, watch the video, etc.?
Commenting: Are people commenting on the articles you share? And if so, which ones? What is the sentiment? Is it positive, neutral, or negative?
Most Popular Articles Across Channels: What articles generated the most comments and traffic on your website and social media?

Allyson Kapin
Allyson has been named one of "Top Tech Titans" by the Washingtonian, one of the Most Influential Women In Tech by Fast Company, and one of the top 30 women entrepreneurs to follow on Twitter by Forbes for her leadership role in technology and social media. As Founding Partner of Rad Campaign, she leads the firm's client and online strategic services. For over a decade Allyson has helped non-profit organizations and political campaigns create dynamic and award-winning websites and online marketing and recruitment campaigns. She works side-by-side with her clients to meet their web needs and maximize their online effectiveness to create real world impact.