Care2 held a terrific webinar on Multi-Channel Fundraising. During the webinar Jocelyn Harmon, Director of Nonprofit Services for Care2 posed the question "is fundraising via multiple channels magic or myth?" Panelists Allison Van Diest of Blackbaud and Karla Capers of Union of Concerned Scientists agreed that integrating multi-channel fundraising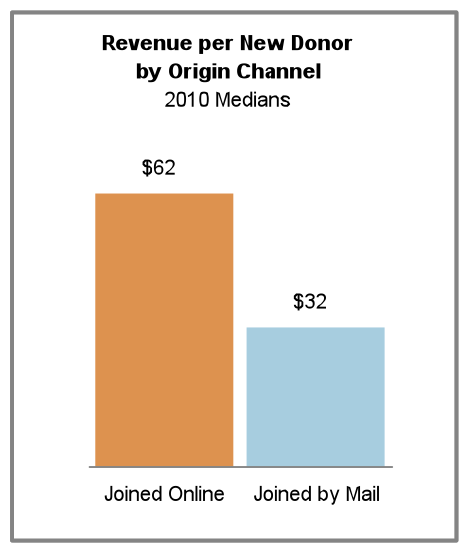 raises more money than single donation channels.

Fundraising Statistics You Need To Know

Online giving in 2010 was more then $20 billion.

Online giving grew 34.5% in 2010.

88% of nonprofits had at least one online gift of $1,000 or more.

Donors acquired online give larger gifts.


The median donation in 2010 was $62 online VS $32 via direct mail.

While online giving is growing, most gifts are sill coming in via direct mail. According to the Blackbaud study, 79% of all money raised comes through direct mail. 10% comes in through online channels.

Who said Baby Boomers weren't tech savvy? 25% of 55-64 year old donors joined a nonprofit online and 23% joined via direct mail.

12% of 25-34 year old donors joined online as opposed to 3% who came in through direct mail.

According to the Union of Concerned Scientists, almost 40% of their new donors last year gave online. Their average revenue per multi channel donor is $154.
Listen to the webinar here or check out the slides below.