How do we disrupt the nonprofit sector? I've talked about the dire need for nonprofits to innovate over the years on Frogloop. Why? Because there are over 1.5 million nonprofits in the US that are working in similar issue areas and trying to address global warming, poverty, the gender pay gap, affordable healthcare, education, etc.
If we are going to truly solve these problems and bring about real change, organizations must change the way they do business and begin to think outside of the box. This means building programs or products that can scale. This means testing news ideas quickly, failing fast, and taking those lessons learned to continue to iterate on the program or product. A lot of organizations get excited about potential to innovate inside their organization, but don't have the funders to back it. Women Who Tech wants to help change this. We're launching a crowdfunding competition on March 25th called the Women Startup Challenge, in partnership with Craig Newmark of craigslist and craigconnects, to showcase and raise money for innovative women-led ventures (that includes nonprofits and social impact startups) that are committed to solving problems for people, businesses, and the planet. Care2 who runs this blog is a sponsor too.

Your Organization Can Win Up to Another $50,000
In addition to crowdfunding money for your venture, you could win the chance to pitch your startup before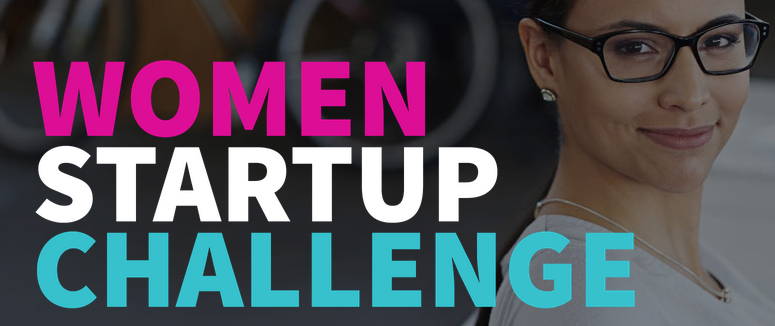 a panel of judges, comprised of angel and VC investors who will award the winning pitch up to $50K in prize money (with no strings attached), plus additional prizes throughout the competition, including a consultation with a partner from 500 Startups and other Angel and VC investors, a profile article about your startup by Craig Newmark of craigslist and craigconnects on Huffington Post and highlighted by our partner Medium, startup-friendly services like in-kind services from lawyers, discounts to General Assembly classes, comp tickets to the Forward Web Tech Summit, and more.
To participate, you just need you to fill out a short application here on March 25th describing your venture. Women Who Tech will review your application and email you within 48 hours to let you know if you are approved to participate in the Challenge. Then, if you're approved, CrowdRise will build you a fundraising page in the Challenge and we'll also get you some next steps.
Who Can Apply?
A startup, social venture, or nonprofit that has a rapidly scalable business model.

Incorporates technology into the approach, which allows the company to rapidly scale in a manner that traditional small businesses cannot.

Fast growing with degrees of innovation.

The ability to change a product or service to meet target audience needs/demands.
Why a Women Startup Challenge?
Did you know that only 7% of women-led startups receive investor funding, despite that fact that women-led startups have 35% more return on investment than tech companies founded by men. The lack of funding for women-led startups is unacceptable, and we want to do our part to change it.
In addition, to the Women Startup Challenge, we are also hosting the Women Who Tech TeleSummit, where you will learn everything you need to know to build, scale, and fund your venture, featuring the most inspiring tech changemakers, disruptors, startup investors, and entrepreneurs such as Lisa Stone, CoFounder of BlogHer, Kimberly Longey, COO of Free Press, Shireen Mitchell of Digital Sistas, Susan Mernit of Hack the Hood, and more. This is an inclusive event where both women and men are encouraged to be a part of.

Allyson Kapin
Allyson has been named one of "Top Tech Titans" by the Washingtonian, one of the Most Influential Women In Tech by Fast Company, and one of the top 30 women entrepreneurs to follow on Twitter by Forbes for her leadership role in technology and social media. As Founding Partner of Rad Campaign, she leads the firm's client and online strategic services. For over a decade Allyson has helped non-profit organizations and political campaigns create dynamic and award-winning websites and online marketing and recruitment campaigns. She works side-by-side with her clients to meet their web needs and maximize their online effectiveness to create real world impact.