Despite what your major was in college or what skills you've picked up along the way, today's technology allows you to seem more tech-savvy than you may actually be. By downloading a few free apps, it's easy to put together insightful infographics, schedule social media posts and send out mass emails easily for no cost.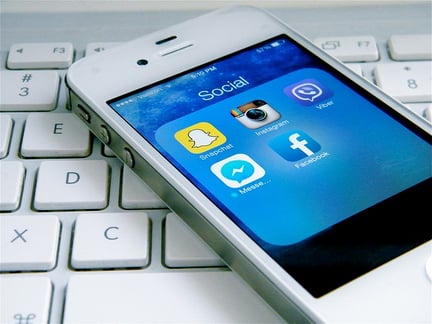 Photo Credit: magicatwork
Many of these tools can be downloaded as a mobile app, and some are available for desktop use. To be ahead of the game and save funds for your nonprofit, these digital tools are worth taking a look at.
As compared to its competitors, Tweetdeck is the easiest to understand. That's because it's made specifically for Twitter, whereas the many different options to switch to different social media platforms on Hootsuite can get overwhelming if you're looking for a simple way to schedule tweets.
Tweetdeck allows you to plan out your tweets during normal office hours, but will automatically send it for whatever time you schedule, whether you have the platform open or not. This can be especially helpful for planning out month-long campaigns, such as daily tweets of events, facts, etc. using relevant hashtags related to LGBTQ Pride in your city. It can also be helpful for reminding your followers about upcoming events, conferences, or advocacy days.
Disclaimer: If you want to manage multiple social media accounts and do so on your phone, the $9/month special-feature Hootsuite may be worth working into your budget.
Duolingo is one of the simplest ways to pick up on the basics of a language in a fun, easy way. The free app has 23 different language courses offered, and tailors each experience to fit the user's personal learning process. It also allows you to pick your own pace of learning, such as 5 minutes/day, and will send you push notification reminders to keep you on track. Additionally, it tracks your weak skills and allows you to practice them as you go.
The only funky thing about Duolingo is that every so often the app will test you on your pronunciation or ask that you listen to a word and then type it. This makes it difficult and awkward to work on when you're playing on Duolingo in a public place—it may be best used in the privacy of your own home or office!
If you're not a designer, and Photoshop is not your forte, people will be shocked by your graphic design skills after you test out this app. Canva offers hundreds of free templates that you can use for blog graphics, Facebook and Twitter cover photos, business cards, and more. Even if you need to put together a simple event flyer, anyone can modify the shapes, colors, and pictures with the simple instructions. But be careful—if you accidentally click on a template or a shape that costs money, you won't be able to download your final product without paying, so make sure you're only using the shapes that are labeled as "free"!
Livestreaming
Livestreaming is a valuable tool, especially for activism. At the gun control sit-in in Congress, after GOP cut the C-SPAN feed, Rep. Scott Peters, a Democrat from California, livestreamed it on his Periscope. The mobile phone app allows users to livestream any event for people to tune into from their phones or desktop, and the video can be saved for watching later. Facebook livestream is another useful tool that allows those who "like" your Facebook page to tune into your stream in real time.
And just recently, YouTube released livestreaming that's similar to Periscope and Facebook livestream. All three of these platforms are helpful; they can each be tailored to different audiences and allow you to showcase fundraising events, advocacy marches, or open conferences. It's important to note that since YouTube livestreaming is brand new, it may still have a few bugs that need working out.
Originally developed as a way to publish tweets longer than Twitter's 140-character limit, Medium has grown into its own independent platform. Although separate, it syncs seamlessly with your Twitter account and registration is quick and painless through your nonprofit's Twitter account. It's worth looking into because you can create newsletters through Medium's "Letters" system. Even your supporters who do not have a Medium or Twitter account will be able to read the Letters published on Medium.
Medium has been around since 2012 but has just been gaining traction more recently. The thing is, the more it is used, the more people will start clicking on your Medium posts.
Care2 allows nonprofits to simply and easily begin a petition. By copying and pasting the link to your petition, you are able to share your petition through Facebook, Twitter, email, and more. Care2 has been wildly successful in spurring political action, such as giving veterans better access to a suicide hotline and requiring San Francisco police to eventually wear body cameras.
7. Venmo
This is something to keep an eye out for in coming months. Venmo is a mobile app that connects to your social media accounts and allows friends to easily transfer money to one another with no fee—perfect for use when you're short on cash and splitting a bill. Venmo's nonprofit account program is currently in private beta, meaning that they are now accepting applications for nonprofits to use Venmo as a platform for collecting donations. This platform is particularly popular among the millennial generation. According to The Financial Brand, currently, more than 50% of millennials are already using or would consider using non-traditional payment, such as Venmo, in the next 12 months. To join nonprofits like Malaria No More and the American Heart Association in getting started with Venmo, you can fill out an application here.
With just a few simple digital tools, your nonprofit can be ahead of the game and still look great for less money than what your competitors might be paying. With these free alternatives to services that can be costly, you can allocate your spending to where it really matters—your cause.