Nonprofit campaigners have a gazillion tools to choose from that they can use for online outreach, social media, measuring metrics, updating their website, and much more. But are most of them useful to you? Are they efficient? Do they pull the data you need to run a better campaign and engage your activists and donors? Help the nonprofit community find out the answers to all of these questions and more (and win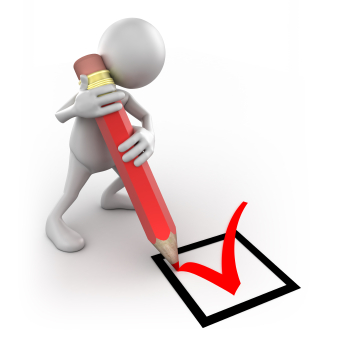 awesome prizes like a Kindle or a $100 donation to your favorite charity) by taking the Nonprofit Tech Needs Survey.
Since launching the survey, the data coming in has been fascinating. While we can't share exact stats yet (because the survey is still open and waiting for you to take it), it's interesting to note that several nonprofits don't use a paid monitoring tool like Radian6 or Spredfast to track their social media. Why? Probably because there are so many free tools on the market. But as many nonprofits noted, spending the time culling through the data from those free tools can be time consuming and several nonprofits ranked "lack of staff time" as one of their biggest challenges related to their advocacy, fundraising, and social media measurement/metrics.
What tools are most useful to you? What would you like to see improved?


Allyson Kapin
Allyson has been named one of "Top Tech Titans" by the Washingtonian, one of the Most Influential Women In Tech by Fast Company, and one of the top 30 women entrepreneurs to follow on Twitter by Forbes for her leadership role in technology and social media. As Founding Partner of Rad Campaign, she leads the firm's client and online strategic services. For over a decade Allyson has helped non-profit organizations and political campaigns create dynamic and award-winning websites and online marketing and recruitment campaigns. She works side-by-side with her clients to meet their web needs and maximize their online effectiveness to create real world impact.