A few days ago Ev Williams, one of the cofounders of Twitter and the CEO of Medium said the future of media lies in platforms like Twitter, Facebook, and Medium. "There's going to be a convergence of distribution points for media," Williams said. "And it's going to make less and less sense to publish on the Web."

Of course social media giant founders like Williams and Mark Zuckerberg, founder of Facebook, would like to see this convergence happen, as it would greatly benefit their platforms.

Facebook has been aggressive in this convergence strategy from their acquisitions of other platforms like Instagram to their consistent roll out of new features such as the recent interest-specific news feeds. Facebook is testing this new feature, which allows people to customize their feeds by categorized topics and sub-categories. The goal? To get users to stay on Facebook for longer periods of time and engaged with their customized news feeds.

The news feeds show recent and relevant posts from friends and pages you've liked. Facebook first rolled rolled out a test in October to some users on desktop and now they are rolling it out to mobile app users.

According to a Facebook spokesperson, "People have told us they'd like new options to see and have conversations about more stories on Facebook around specific topics they're interested in," a Facebook spokeswoman said in an email. "So we are testing feeds for people to view different stories from people and Pages based on topic areas. You can access these feeds from your Bookmarks, located underneath Favorites, or a navigation bar under Search."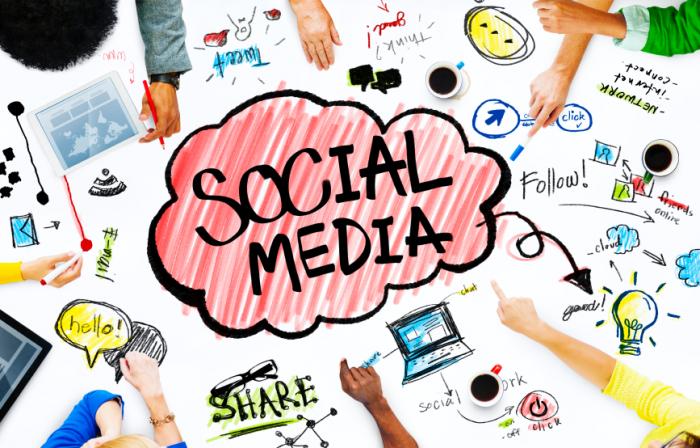 So what does this mean for nonprofits? Will websites die in the next 10 years? No, websites are not at risk of being phased out, but of course they will evolve, function, and look different than they do today. Social media platforms and mobile will become even more prevalent (including ones that we don't even know about yet) and nonprofit leaders must carve out time to understand these trends and act now to remain relevant with their base of supporters.
Four Tips for Nonprofits to Stay Relevant in 2016
Make your website, signup forms, and donation forms mobile responsive. This may seem like a "duh" recommendation to some of you, but there are a ton of nonprofits that have not invested in a mobile responsive site. If you are one of those organizations, you must make that investment in 2016.


Update Your Nonprofit's Facebook page a few times a day. This is especially important now as Facebook is rolling out interest-specific news feeds. This means if your supporters categorize your issue in their news feed, your page could be prioritized so they will see your content a lot more. Right now, about 2% of Facebook page posts are seen by page "Likers" so this could be a game-changer in reaching your biggest advocates and donors.


Build up your nonprofit's leadership influence online. All senior leadership should have their own accounts and be active on Facebook, Twitter, and Linkedin. Leadership should be posting regularly about your nonprofit related resources, perspectives, and ways to get involved. On Linkedin (LI), leadership should test taking advantage of LI's blogging tool. LI also has an influencer program. Influencers are leaders in their industries, geographies, and seniority and LI editors promote influencers blog posts heavily to the LI community.

The president of your organization may have clout in offline and influential circles including the White House, but online is an entirely different ball game. As more news breaks online, often on Twitter, you want your leadership to be the go-to source for reporters. Guess what? Reporters look for experts on Twitter. If your leadership has no active social media presence, reporters who need facts and interviews ASAP will quickly overlook your senior leadership. I've seen this happen many times.


Test new platforms. Every day several new apps and platforms are launched. Most won't survive but a few will thrive. If your nonprofit hasn't tested Medium, try it. It's a strong community of thought leaders who write and share different perspectives from the arts to climate change.

Another app worth testing is Periscope, acquired by Twitter. It's a video livestream app that integrates real-time conversations with the people who are viewing your Periscope. Nonprofits could use this at protests to document and narrate what's happening on the ground. It could also be a great way to engage with activists who are not able to make it to in-person events.


Looking forward to seeing you in 2016. Happy new year!

Allyson Kapin
Allyson has been named one of "Top Tech Titans" by the Washingtonian, one of the Most Influential Women In Tech by Fast Company, and one of the top 30 women entrepreneurs to follow on Twitter by Forbes for her leadership role in technology and social media. As Founding Partner of Rad Campaign, she leads the firm's client and online strategic services. For over a decade Allyson has helped non-profit organizations and political campaigns create dynamic and award-winning websites and online marketing and recruitment campaigns. She works side-by-side with her clients to meet their web needs and maximize their online effectiveness to create real world impact.