The trend with #GivingTuesday continues as we see increasing numbers in donations every year. According to data from Blackbaud, there was a 20% increase in online donations this year as compared to 2016 and a whopping increase of 317% since the movement's inception in 2012. Blackbaud alone processed $47.7 million in donations to more than 6,700 organizations. The amount of people that donated also grew, climbing 31% from 2015. interestingly when we reached out to some crowdfunding platforms in the nonprofit sector they did not want to disclose their numbers comparing 2015 and 2016 so it's unclear if this trend was seen across the entire sector.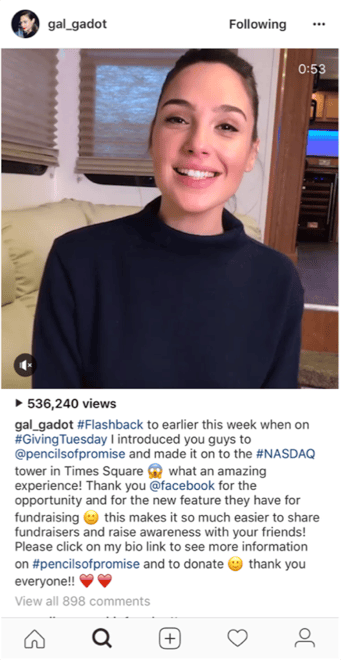 Increasing publicity and social media have contributed greatly to the growth of the #GivingTuesday movement. As in previous years, celebrities and influencers joined the movement to publicize individual causes.
Through social media, #GivingTuesday has become an important day for organizations to reach new donors and publicize their mission. Not only did more people join the movement but they also donated larger amounts. Online average gift amounts exceeded $126 this year, which more than doubles the traditional average for one-time donations.
Another important trend from this year's #GivingTuesday relates to how people donated. About 22% of online donations were done on a mobile phone, which fits in with the trend of increased reliance on mobile devices for financial transactions.
Although #GivingTuesday 2016 was a success, nonprofits need to gear up and focus on retention. First-year donor retention rates are still low and there is no direct evidence that suggests that #GivingTuesday is helping keep donors around. This is why it is very important for nonprofits to take action and reach out to donors to both thank them and ask them to continue supporting their mission. Some are even referring to the day after #GivingTuesday as #ThankYouWednesday.
All in all, it's important to remember that there is still hard work left to do, even as we continue to celebrate the successes of #GivingTuesday.