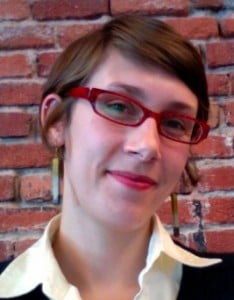 Over on the NetSquared platform right now we are in the midst of the 2010 FACT Social Justice Challenge. NetSquared supports the community at the intersection of technology and social impact in a few ways, including open innovation competitions. We are very invested in sharing our experiences and learning as we go, including opportunities to put thoughts together formally like the whitepaper on collaboration we published last year. I serve as the Community Development Manager for TechSoup Global's CDI (Community-Driven Innovation) program, which includes managing community and content strategy for NetSquared.org. In this role, and through opportunities to spur innovation and collaboration in local communities, with government groups, and with other nonprofits, I've learned a lot - and am excited to share 5 tips I've found to be valuable in creating successful competitions.
Tip #1: Set the stage
The more information you can provide before you open your competition up for submissions, the better! This doesn't mean you need to be promoting the competition as much as it means you have ample resources already on your website, blog, group, or wherever you're hosting the challenge, so that people looking to learn more can do so without emailing you! Things to consider include:
About: Landing page that provides important dates, basic overview of the concept and purpose, and mentions prizes, partners and so on.
FAQ: page with as many questions and answers as possible; when you're creating this page, get a friend or family member (preferably someone not intimately aware of your work) to review the landing page and what you have on the FAQ to provide you with more ideas or questions to cover.
How to Participate: this page should be written specifically for the target audience and provide as much information as possible about who should and how to participate. Remember to also provide opportunities for people to promote or support your competition like links to your social media outlets and ready-to-use messages.
Tip #2: Pay attention
Are people having trouble participating? Are people talking about the competition (negatively or positively)? Are people participating or not? Does it seem to be reaching the community you hoped? These are just a few of the questions to consider in real time. Listening and paying attention will help you adjust quickly - whether it's adding more information on the FAQ page, understanding difficult aspects of participation and finding ways to improve them, or simply understanding what those outside your organization think of your efforts.
Tip #3: Operate in public
The idea of "operating in public" is a concept I recommend often, especially when talking about community building and community "management." The idea is that to build trust, reinforce dedication, and show authentic engagement, you need to operate in public using the same tools that your community has access to. Here are a few ways to do this, for example:
Respond to questions and comments publicly whenever possible
If members ask a question on Twitter, respond on Twitter, and so on
If members have access to a community blog, use the same space for your announcements
Be honest and public about changes or modifications to the site, programs, or services before the changes are made
Tip #4: Be prepared to change
You can never get everything right, no matter how hard you try. Expect that you'll find bugs or problems, or even things that aren't bad but just ways to be even better, only after you've invited your community in. And then expect that they will be the ones to point out the issues and things to change. Take the finger-pointing as opportunities to fix things in real time! If people are consistently having trouble finding the FAQ page, for example, look for additional places to post the link (maybe you have it in the footer but you could try listing it at the top of the page, too). Ensure that you have staff capacity ready to jump in and fix things as they emerge - it'll show that you're listening and paying attention, as well as dedicated to making the user experience as positive as possible.
Tip #5: Keep things in perspective
I grew up being reminded that even if I ran as fast as I could and got first place in a track meet, that someone else, maybe at another school or in another city, was faster than me. It may sound harsh and negative, but it wasn't. It was keeping things in perspective that I can always get better. That all of us can always get better. So, whether things are going really well, or not as well as you had hoped: remember that you have the opportunity to improve next time! No matter what you do, someone will complain. And no matter how poorly you think things are going, there will be someone who says thank you. You won't position yourself or your organization very well for growth if you don't stay positive and keep things in perspective. We're all learning as we go! Seeing it in action: For an example of all 5 of these tips in action, I posted on the NetSquared Community Blog earlier this week with a list of some of the feedback (mostly bad) that we had received from users taking part in the Community Vote phase of the FACT Challenge. I provided responses or explanation, as well as notes about how we had used the feedback to improve the voting process right away. We saw a marked decrease in the number of emails after publishing on the blog because we provided a way for users to see responses to their questions before writing us, and showed that we really were listening and in it together with the community.
What do you think? Has your organization run a competition online or offline? What tips would you share from your experience? Have you found any of the tips above to be helpful in your work? We'd love to hear your examples!
*Amy Sample Ward is the Community Development Manager for CDI (Community-Driven Innovation) at TechSoup Global