Be honest, does your nonprofit create online advocacy and fundraising campaigns that are reactive or proactive? Chances are most of them are reactive, which can leave many small online teams scrambling to react to news, legislation or changes in bills.
Now answer this, how much time is your organization spending on reaching out to Millennials (people who were born between 1981 and 2000)? The oldest Millienials are approaching 30 and the youngest are about to be teens. What does this mean for your nonprofit? In short, this generation is reshaping America. Don't wait 5-10 years to cultivate them. Start now!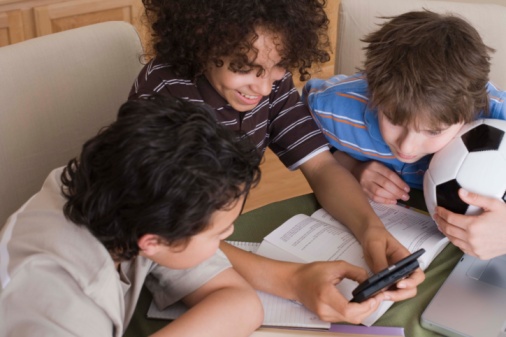 Below are some of the most important Millennial statics that the Pew Research Center has identified. All nonprofits should be aware that Millienials are:
The most ethnically and racially diverse youth in US history. Among those ages 13 to 29: 18.5% are Hispanic; 14.2% are black; 4.3% are Asian; 3.2% are mixed race or other; and 59.8%, a record low, are white.
Starting out as the most politically progressive age group in modern history. In the 2008 Presidential election, Millennials voted for Barack Obama over John McCain by 66%-32%, while adults ages 30 and over split their votes 50%-49%. In the four decades since the development of Election Day exit polling, this is the largest gap ever seen in a presidential election between the votes of those under and over age 30.
The first generation in human history who regard behaviors like tweeting and texting, along with websites like Facebook, YouTube, Google and Wikipedia as everyday parts of their social lives and their search for understanding. Editors Note: Interestingly, another study by Crowd Science said that Millennials in the study felt that they use social media too much - 46% of teens (17 and under) and 38% of 18-29 year-olds. This figure drops dramatically to 23% for the 30-39 demographic, and 12% for those 40+.
The least religiously observant youths since Pew's survey research began charting religious behavior.
More inclined toward trust in institutions than were either of their two predecessor generations -- Gen Xers (who are now ages 30 to 45) and Baby Boomers (now ages 46 to 64) when they were coming of age.
While the Millennials are starting out as the most politically progressive of groups, it's critical that nonprofits build on this momentum now. It's no secret that most of the country did not agree with many of former President Bush's policies. But without a disgruntled public, will the Millennials continue to stay just as engaged in the political process as they were in 2008? Yes, but only if nonprofit's develop a strategy to engage and recruit them ASAP and help move them up the ladder of activism.
You should follow Frogloop on Twitter.

Allyson Kapin
Allyson has been named one of "Top Tech Titans" by the Washingtonian, one of the Most Influential Women In Tech by Fast Company, and one of the top 30 women entrepreneurs to follow on Twitter by Forbes for her leadership role in technology and social media. As Founding Partner of Rad Campaign, she leads the firm's client and online strategic services. For over a decade Allyson has helped non-profit organizations and political campaigns create dynamic and award-winning websites and online marketing and recruitment campaigns. She works side-by-side with her clients to meet their web needs and maximize their online effectiveness to create real world impact.