Do you know a mom or dad who is a professional superhero? Then you must nominate them to Taproot Foundation's first-ever Pro Bono Role Model of the Year.
Wondering what makes a professional superhero? "These are the parents that get the kids dressed and out of the door, are rock stars at work and, in between, get everyone motivated to make a difference faster than a train, plane or automobile," according to the Taproot Foundation's website.
Details and Prizes
Nominate an individual (or yourself!) between October 1 and November 4th, 2010.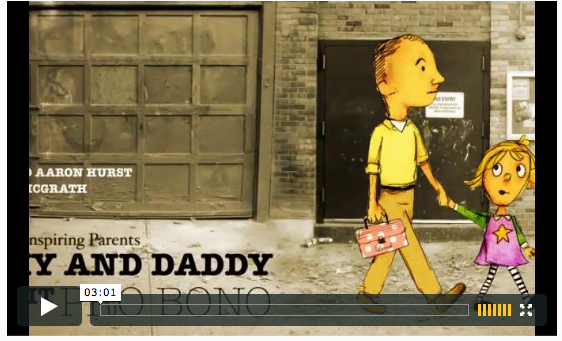 The winner will receive the title of Taproot Foundation's first-ever Pro Bono Role Model of the Year and represent the foundation at the 2011 National Conference on Volunteering and Service from June 6 – 8 in New Orleans, Louisiana!
In addition to an all-expenses paid trip to the conference in New Orleans, the new spokesperson will be decked out in brand new fits courtesy of gift cards provided by Banana Republic.
The foundation will capture the story of why the winner is a Pro Bono Role Model of the Year by way of a super-sick illustration by Kevin McGrath (valued at over $2,000) of the work that they do both at the office and pro bono.
The winner will also be featured on the Foundations' website and invited to guest blog for a full year.
Sounds pretty cool to me. Perhaps one of you social change Frogloopers will take the prize!

Allyson Kapin
Allyson has been named one of "Top Tech Titans" by the Washingtonian, one of the Most Influential Women In Tech by Fast Company, and one of the top 30 women entrepreneurs to follow on Twitter by Forbes for her leadership role in technology and social media. As Founding Partner of Rad Campaign, she leads the firm's client and online strategic services. For over a decade Allyson has helped non-profit organizations and political campaigns create dynamic and award-winning websites and online marketing and recruitment campaigns. She works side-by-side with her clients to meet their web needs and maximize their online effectiveness to create real world impact.