Drumroll, please… Facebook recently rolled out their Donate button for nonprofit pages. Previously the donate button was in beta and only a few selected nonprofits had access to it The Donate button links to your website's donation page, and all gifts will be processed through your processing system. While your nonrprofit should not expect to raise millions of dollars with this new feature, it's definitely something nonprofits should be taking advantage of.
As your nonprofit decides to setup the Donate button, here are some things to keep in mind:
Give your constituents a place to donate across channels. Using the FB donate button you increase your chance for receiving donations from the people that follow your nonprofit on Facebook.
While your donors will have more access to donating, don't expect to see a huge increase in donations from the Facebook Donate button. No matter where you stick a Donate Now button, it doesn't just magically make people begin donating; it's about engaging your constituents, storytelling, and moving people up the ladder of engagement. Once you've got all that down, people will be more likely to donate money.
To setup the Donate button, your Facebook Page Category must be set as to Nonprofit Organization. This new button is something only nonprofits have access to.
Make sure you are tracking where your donations come from! This is key. You always want to know where people are deciding to give, and maybe the Facebook Donate button will be more of a hot spot than you realize. Whether it works for your nonprofit or not, it's important to track these metrics to make sure that you're investing time and energy to meet your audience where they're at.
Here is how to setup your Donate button, courtesy of nptechforgood.com: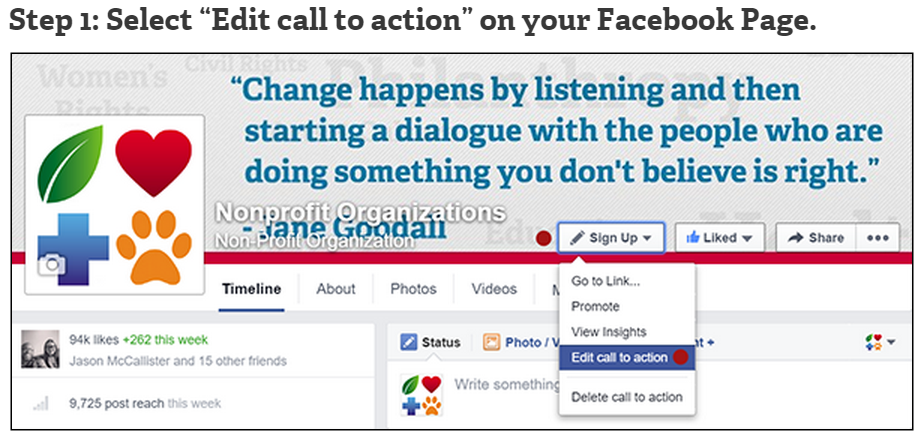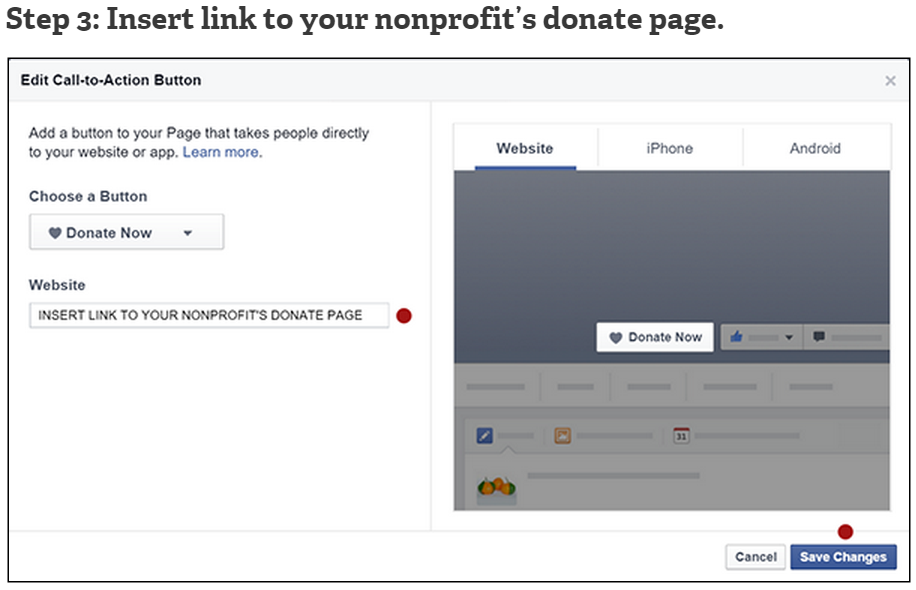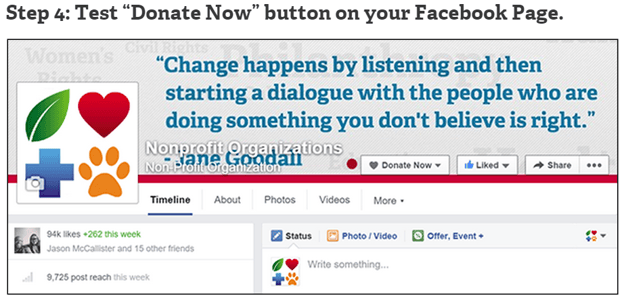 Have you setup your Donate button yet? Are you excited about it? Let us know how it works for you.

Allyson Kapin
Allyson has been named one of "Top Tech Titans" by the Washingtonian, one of the Most Influential Women In Tech by Fast Company, and one of the top 30 women entrepreneurs to follow on Twitter by Forbes for her leadership role in technology and social media. As Founding Partner of Rad Campaign, she leads the firm's client and online strategic services. For over a decade Allyson has helped non-profit organizations and political campaigns create dynamic and award-winning websites and online marketing and recruitment campaigns. She works side-by-side with her clients to meet their web needs and maximize their online effectiveness to create real world impact.